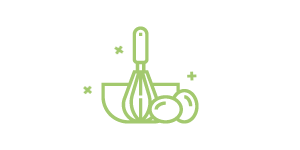 10 minutes
Prep Time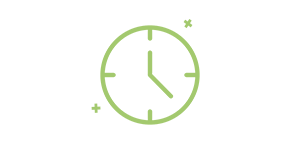 35 minutes
Cook Time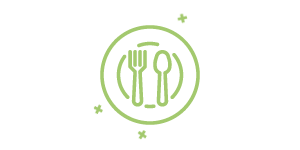 6
Number of Servings
What to do:
1. Heat a large pot with olive oil over medium-high heat. Sauté onions for 2-3 minutes. Add bell pepper, sauté for 3-4 minutes, until soft. Add garlic and sauté for 1 minute.
2. Add diced tomatoes, black beans, corn, chili powder, cumin, oregano, coriander, garlic powder, salt, and pepper. Stir, add vegetable stock and tomato paste.
3. Increase heat until a gentle boil forms. Lower heat to medium-low, simmer uncovered for 15 minutes.
4. Stir in lime juice. Serve soup and top with chopped green onion and 5 crushed tortilla chips, enjoy
Vegetarian Tortilla Soup
By: Andy Ruszczyk
This delicious soup is not only vegetarian, but the perfect combination of beans, fresh veggies, and yummy spices!
What you will need:
1 Tbsp. extra virgin olive oil
1 yellow onion, chopped
1 green bell pepper, chopped
2 cloves garlic, minced
1 can fire roasted tomatoes
1 can black beans, rinsed and drained
1 can corn, rinsed and drained
2 tsp. chili powder
1 tsp. cumin
1 tsp. dried oregano
1/2 tsp. ground coriander
1/2 tsp. garlic powder
8 cups vegetable stock
1 Tbsp. tomato paste
Juice of 1 lime
2 green onions, chopped
Blue Corn Tortilla Chips
*Optional toppings: jalapenos, cilantro, shredded cheese, avocado, sour cream, radishes*