Swapportunity - Going Greek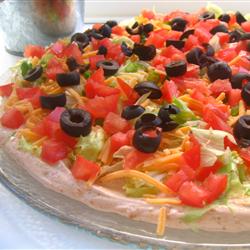 Okay, so what is a swapportunity?

A swapportunity is when you swap an unhealthy food/snack for a healthier food/snack.

It might not sound like fun, but wait until you see how this can change your life.

My first swapportunity came about because I got invited to a friend's house to watch the big game and I couldn't think of a snack to bring. Naturally, I didn't want to come empty handed but I also didn't want to bring chips and dip. I started looking online for a new recipe.

It seems like every time I look for a new dessert recipe there's a version of it made with Greek yogurt. Yes, I like Greek yogurt, but Greek yogurt in my chocolate chip cookie recipe?... Time after time I see websites that claim their Greek yogurt version is healthier than the traditional recipe; but does it taste good? I became curious about this Greek yogurt thing so I started my first Greek yogurt swapportunity experiment. During my research I found this handy conversion chart below. The yogurt used is plain non-fat Greek yogurt. Stop making that face and keep reading.....
| | | |
| --- | --- | --- |
| Original product | Greek swap | Calories saved |
| 1 cup sour cream | 1 cup yogurt | 360 |
| 1 cup oil | 3/4 cup yogurt | 1800 |
| 1 cup butter | 1/4 cup yogurt + 1/2 cup butter | 770 |
| 1 cup mayonnaise | 1 cup yogurt | 1320 |
| 1 cup cream cheese | 1 cup yogurt | 680 |
What do these numbers mean? Well, let's take a look at how this worked for the recipe I chose for my football party.
I used a standard taco dip recipe. Let's see if you can find the swapportunity that I decided to use....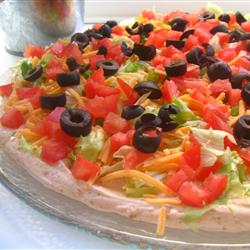 8 oz. pkg. of cream cheese


16 oz. non-fat sourcream


1 pkg. taco seasoning


1 cup shredded low-fat cheese


1/4 head of shredded lettuce


3 chopped tomatoes


1 green bell pepper


1 (2.25oz) can black olives


There are a couple options here but the best swapportunity would be the cream cheese. Let's break it down. By using the Greek yogurt you can have the same serving size (1/2 cup) of the taco dip and save yourself 109 calories.
You might be thinking
Oh, big deal 109 calories.
109 calories may or may not sound like a lot to you but the facts are 3500 calories is equal to one pound. Which means, if you create a 109 calorie deficit every day, you will lose over 11 pounds in one year....and you haven't even stepped foot in a gym. Maybe you don't want to lose weight but maybe this swapportunity allows you to enjoy more food.
If you're afraid of change or worried about sacrificing taste you could
always
do any of the following activities to burn 109 calories:


Brush your teeth for 37 minutes


Chop wood for 16 minutes


Scrub the floors for 20 minutes


Fold laundry for 48 minutes


Walk the dog for 27 minutes


Go up 16 flights of stairs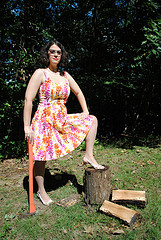 Hmmmm, those sound like fun huh? NOT....well, maybe walking the dog would be fun but that's about it. So ask yourself...."would you rather do one of those activities to burn 109 calories OR switch to a healthier taco dip?" I say, TACO DIP!
Don't get me wrong, exercise is still an important component of a healthy lifestyle but if you can reduce your time in the gym and get the same results wouldn't it be worth a shot?! Keep in mind that every recipe might not taste like the original so ask yourself if that specific swaportunity is worth it to you. I'm going to continue creating other swapportunities, and not just with Greek yogurt.
Here's a fun link to help you figure out how many calories you're burning....
healthstatus.com/calculate/...

I'm a food fanatic who loves to cook and educate people about nutrition! I especially enjoy cooking for people who claim healthy food "has no flavor". If you ask me I believe I can take just about any recipe and give it a healthy makeover.My passion for nutrition began when I was an overweight teenager and felt like I didn't fit in with my friends. I began to teach myself about nutrition and exercise and the rest is history.While in grad school for nutrition and dietetics, my creative kitchen skills have come in handy when educating patients on how to cook a healthy dish and yet retain that flavor we all crave.My thought is you shouldn't wait until you're in the hospital to get nutrition advice. Simply educate yourself from reputable sources (Registered Dietitians, professional journals, etc.) and incorporate nutrition into your life - one plate at a time!
-Nicole Gajewski
comments powered by Disqus