Happy and Healthy Halloween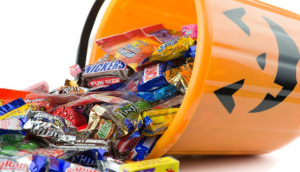 Halloween is a wonderful, whimsical, and playful holiday that can bring out the kid in all of us. Unfortunately, it can also bring out the sweet tooth in all of us. The act of sharing sweet treats around the end of October is ancient. Nowadays Halloween brings with it more than just a treat or two- it brings a giant pillowcase full of candy, office and school parties with endless delights, and an invitation to indulge in all things seasonal (candy corn flavored Oreos, anyone?). I personally love Halloween and want to celebrate it to the fullest- but how can we do it without busting our belts or giving ourselves a cavity? Don't fret- I've got you covered with some ideas for keeping festive while keeping control of your (and your family's) candy intake.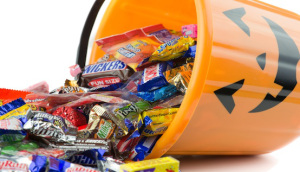 First, check out the non-candy alternatives for trick-or-treaters. Target has some cheap Halloween finds in their bargain bins, including packs of Halloween erasers, spider rings, pencils, mini-playdough tubs, and other spooky treats that aren't candy. I've heard from my friends that kids don't like getting non-candy treats in their goodie bags. I personally think anyone who's too old to appreciate a nice spider ring is too old for trick-or-treating, am I right? Just make sure your treats are festive- avoid the urge to pass out pennies or tooth brushes. If you're into the candy tradition, choose to give out candy you won't be tempted to eat yourself or buy it at the very last minute so you're not haunted by the ghost of your favorite candy sitting in a bowl on your table for a week.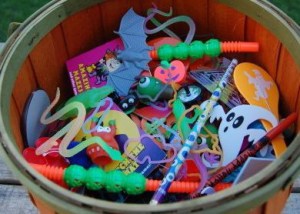 If you've got kids haunting the trick-or-treat scene, you can limit their consumption by controlling how much they bring home. Make a deal that they'll pick one piece of candy at each house, and make sure they have a smaller goodie bag so it still looks full. When you get home, let your kids pick a few of their favorite pieces that they'll want to eat over the next few days, and offer to exchange the rest for non-candy alternatives, such as small prizes, money, or special events. If you want to go the Switch Witch route, there are plenty of resources online to get you started. You can also set up an exchange based on points, where 5 pieces of candy might buy them a matchbox car, and 100 pieces might buy them a sleepover party for some of their friends. Here are a few of my favorite ideas:

sheknows.com/parenting/articles/844125/...
momalwaysfindsout.com/2011/10/10-creative-ways-to-get-rid-of-unwanted-halloween-candy/
parents.com/holiday/halloween/traditions/too-much-candy/
halloweencandybuyback.com/

Aside from trick-or-treating, there are a hundred ways to celebrate Halloween. Take a stroll through the fall leaves, decorate your house with spooky decorations, carve pumpkins, tell a ghost story or go to a scary movie, take a hayride, visit one of the many haunted houses set up for the season, or find a Halloween craft the whole family can enjoy. On Halloween day, share a healthy, but festive, meal with your family like pumpkin chili or a spooky meatloaf. Keeping your celebration focused on other Halloween traditions, not just trick-or-treating, can take some of the focus off the candy and give you and your family a happy (and healthier) Halloween.

Happy Halloween!

Katie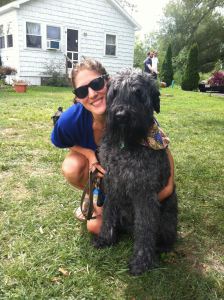 comments powered by Disqus