Delighting in Farm to Table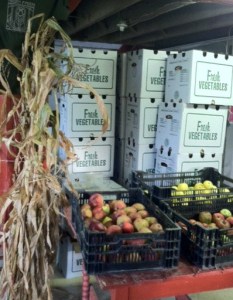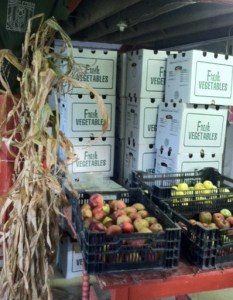 Farm-to-table has become a national trend where consumer preferences have started to shift demand from conventional to locally supplied foods. As seen in Western New York, the movement of locally sourced food like fruits, vegetables, meats, dairy, and grain has become more of a standard rather than a fad. Incorporating sustainable, ethical and even organic practices, farms in the area have provided communities, restaurants, and cooperative markets with an array of locally sourced items. In an article by the
Journal of the Academy of Nutrition and Dietetics
titled "Trends in farm-to-table from a sociological perspective", the author highlights that more than 500,000 members of the National Restaurant Association have customer requests for local foods (Boyce, 2013). With demand, the supply will follow!
If this trend has become a national sensation, then Western New York (WNY) can consider itself lucky! Many regional farm options are available such as
theardenfarm.com/
Arden Farm of East Aurora, NY;
elmwoodmarket.org/...
Tom Tower Farms for Elmwood-Bidwell farmer's market;
beckerfarms.com/
Becker Farmsof Gasport, NY;
edenvalleygrowers.com/...
Eden Valley Growers , Inc of Eden, NY; and
hurdorchards.com/
Hurd Orchardsof Holley, NY. According to the 2008 Farm Act, local produce should be less than 400 miles from its source while processed products could potentially come from 1,300 miles away (Boyce, 2013)! Therefore, having access to regional WNY farms contribute to growing the trend.
As research continues with the nutritional benefits of sustainable agriculture, there is no doubt that communities are more than ever embracing the local movement. From streets of Buffalo, NY to Hermosa Beach, CA, placement of farmer markets, events, and community supported agriculture exist. Through buying shares in community supported agriculture (CSA), the farms are able to directly supply produce to customers. Often determined by a sliding pay scale, farms are sustained by people wanting to consume the freshest of the fresh! A salad made with same-day harvested scallions, lettuce, and carrots topped with newly dehydrated garlic cloves and fresh herb dressing is enough to imagine the crunchy, satisfying goodness! Even think of a warm apple crisp made of fresh picked apples and even some Inca gooseberries...sounds delightful!
"All labor that uplifts humanity has dignity and importance and should be undertaken with painstaking excellence." ~Martin Luther King Jr.
Introduction of new fruits and vegetables, as well as freshly prepared meats, eggs, and dairy help feed the community. The benefit of lifestyle enrichment teaches families to cook with seasonal vegetables and share new recipes with others. People can dine out and see a farmer's hard work of harvest in featured menus such as a local farm supplying kale and arugula to a local pizzeria in Buffalo, NY. Other benefits include breaking the social barrier of ways people view food, where food can be seen as a common interest rather than what divides.
Enabling a lifestyle filled with fresh, locally sourced foods can bring together communities, families, and even those with lower socioeconomic status. The USDA's Supplemental Nutrition Assistance Program (SNAP) and Women's Infant and Children (WIC) participants in some areas receive checks to be spent at local farmer markets. The initiative to bring whole food goodness knows no boundaries, race, or social class. Food is food so it doesn't matter if you're Cinderella, the President or a working class citizen, people need nourishment. A possibility of farms to meet supply for customer demand benefits food availability for all. The future looks bright (and delicious!).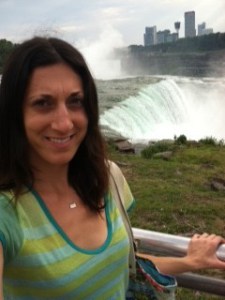 Michelle Daria is completing her Masters of Science in Dietetics at D'Youville College. Her focus has always been to live healthy and make ethically responsible choices. As a member of the Hunger and Environmental Nutrition Dietetic Practice Group and the Nutrition Entrepreneurs Dietetic Practice Group, Michelle hopes to serve her community by providing resources to obtain local, whole food nutritional support. Goals that would fulfill her passion include working in clinical care then eventually owning/working in an outpatient private practice. The world is sustained by food, so through dietetics, Michelle feels she can connect with varying lifestyles and help others reach their nutrition goals. Understanding that each person is at different levels of need, she hopes to contribute to nature's beautiful gift of food through practical applications.
Reference:
Boyce, B. (2013). Trends in Farm-to-table from a sociological perspective.
Journal of the Academy ofNutrition and Dietetics, 113
, 892-898.
Related articles
comments powered by Disqus