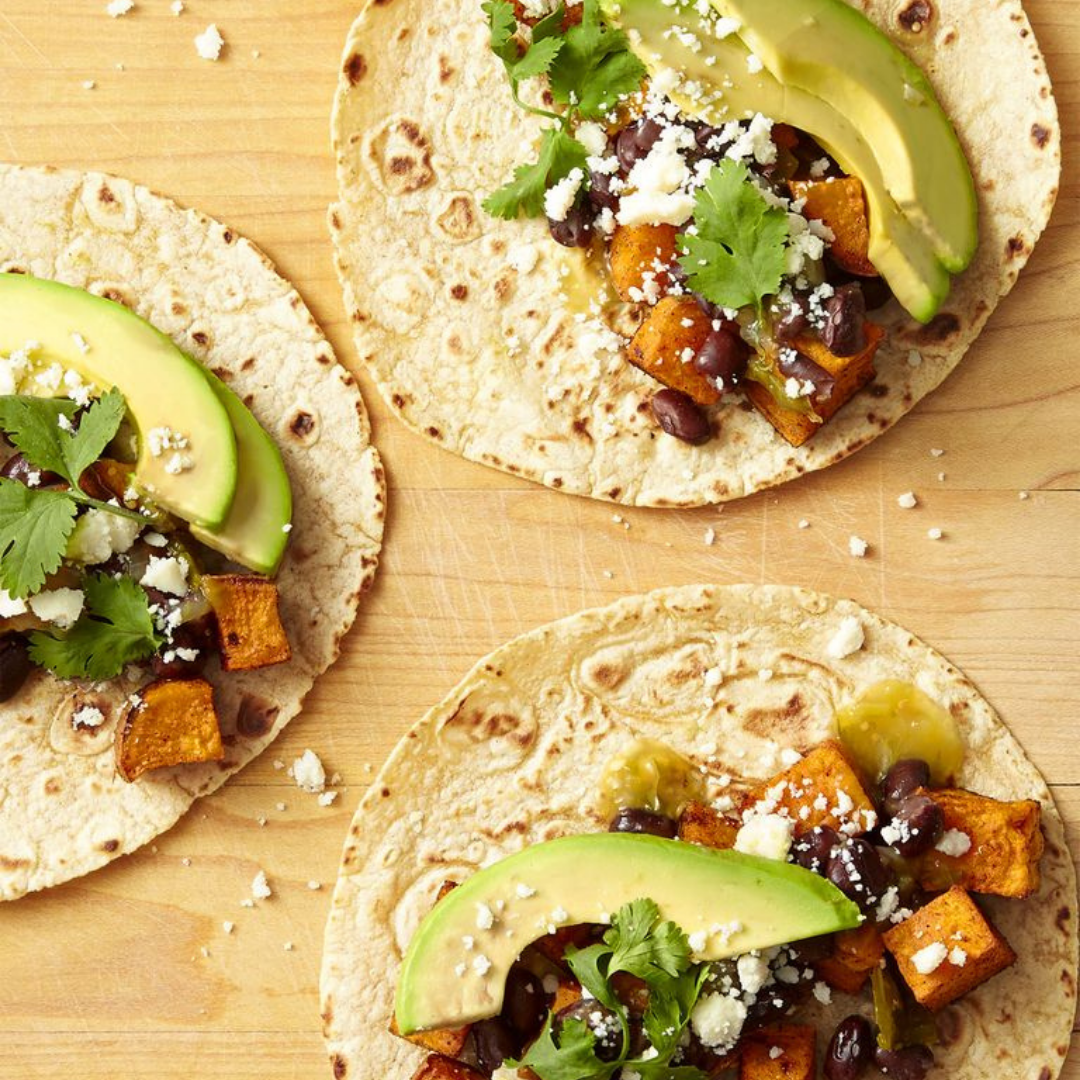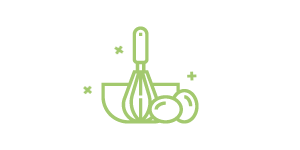 15 minutes
Prep Time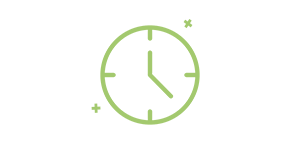 25 minutes
Cook Time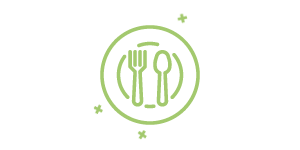 4
Number of Servings
What to do:
Preheat oven to 450F.
In a medium bowl, toss sweet potatoes with olive oil and chili powder.
Arrange on a large baking sheet and roast for 30 minutes.
In a saucepan combine black beans with salsa verde, cook on medium until warm, stir occasionally.
Once sweet potatoes are done, let cool for 5 minutes.
Serve sweet potatoes and black beans with corn tortillas, avocado, a choice of cheese and top with cilantro.
Enjoy!
Sweet Potato and Black Bean Tacos
Turn a can of black beans and sweet potatoes into vibrant and delicious tacos you'll be craving every Meatless Monday and Taco Tuesday!
What you will need:
1 3/4 lb. sweet potatoes, scrubbed and cut into 1/2 inch chunks
1 Tbsp. olive oil
1 tsp. chili powder
1 can (15 oz) no- salt- added black beans, rinsed and drained
1/2 cup salsa verde
8 corn tortillas
1/4 cup crumbled cotija or feta cheese
Cilantro for garnish