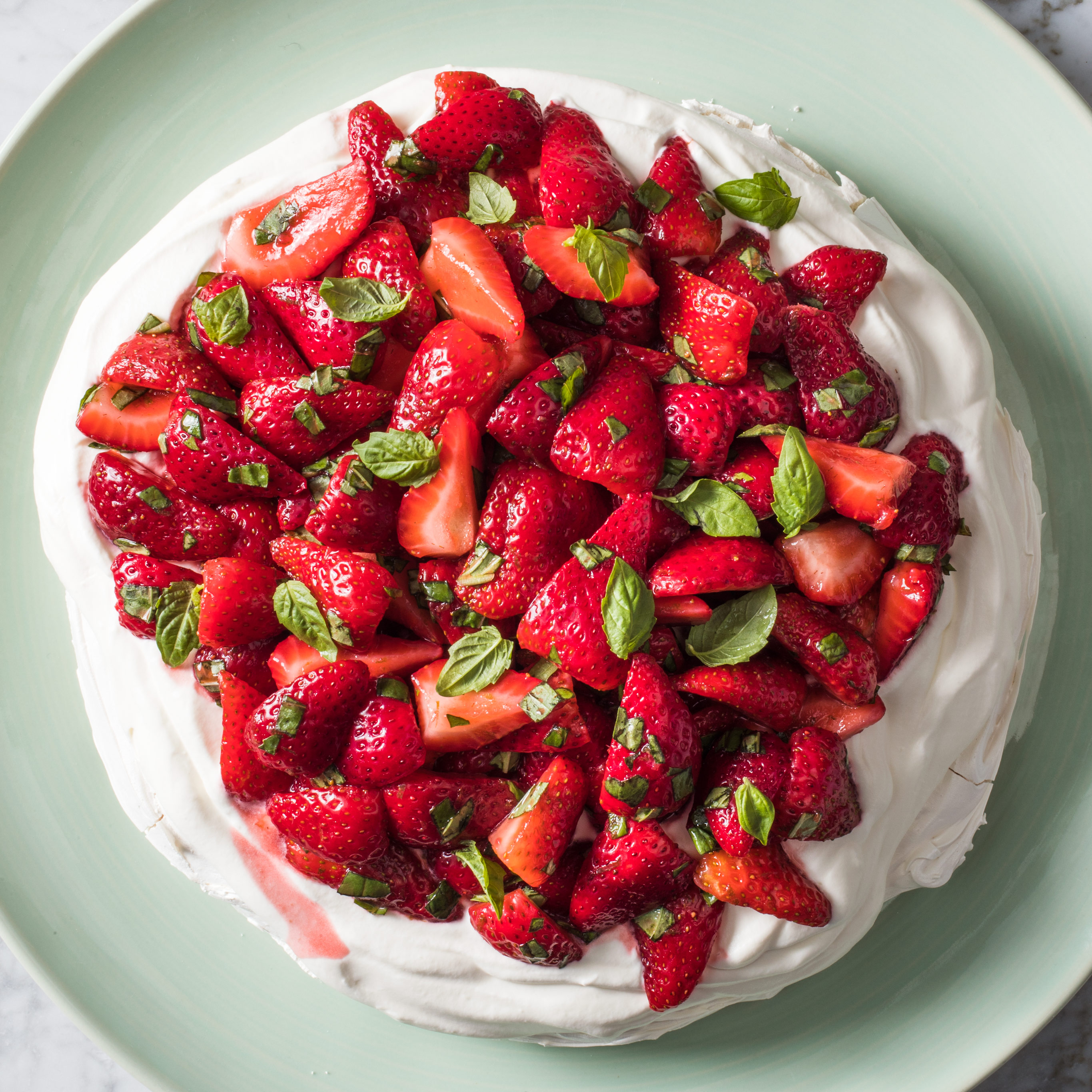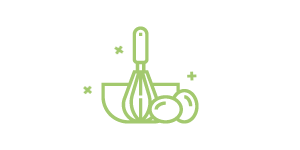 20 minutes
Prep Time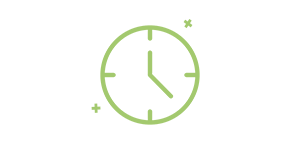 5 hours, 20 minutes
Cook Time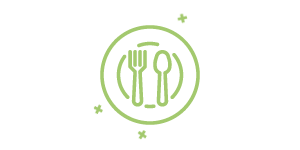 8
Number of Servings
What to do:
Preheat the oven to 200 degrees F.
On parchment paper, draw an 8-inch circle or (2) 4-inch circles.
Using an electric mixer, beat egg whites, cornstarch, and cream of tartar in a glass bowl until frothy.
Gradually beat in ½ cup sugar slowly, 1 Tbsp at a time until soft peaks form.
Spread merengue on parchment lined baking sheet with your parchment paper circle on top.
Fill in the circle with merengue, ¾-inch thick in the center and more around the edges 1½ -inch thick so you've created a well in the center.
Bake merengue in oven until firm to touch (about 3 hours).
Turn off oven and let it cool for about 2 hours.
About 30 minutes before serving, toss strawberries, lemon zest, and 1 Tbsp sugar in a bowl to get the fruit juices running.
Carefully transfer the merengue to a serving platter and fill the well with yogurt. Top with berries and basil.
**Merengue can be made a day or two ahead of time. Store airtight in a cool, dry place.**
Strawberry and Basil Pavola
By: Melissa Rakvica
Enjoy this sweet treat with Greek yogurt, and fresh ingredients including strawberries and lemon zest!
What you will need:
3 Large Egg Whites
½ tsp Cornstarch
½ tsp Cream of Tartar
½ Cup & 1 Tbsp Sugar
4 Cups of fresh Strawberries
1 tsp grated Lemon Zest
¾ Cup 2% Greek Yogurt
1 Tbsp Balsamic Glaze (see Balsamic Chicken Recipe)
3 Basil Leaves (for garnish)