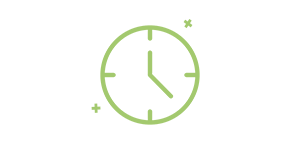 30 minutes
Cook Time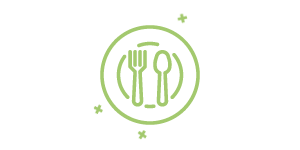 6
Number of Servings
What to do:
In a pot, add 2 Tbsp. of olive oil over medium heat. Add rinsed and drained pinto beans to pot. Mashup until smooth.
In a small bowl, combine chili powder, cumin, garlic powder, and salt. Mix into pinto beans.
Cook over medium-low heat until warm and smooth.
Combine tomatoes, red onion, cilantro, jalapeño, lime juice, and olive oil in a medium bowl. Mix until combined. Season with salt and pepper to taste.
Heat taco shells according to package instructions.
Serve taco shells with 1/2 cup beans and top with cilantro-lime salsa. Enjoy!
Refried Bean Taco with Cilantro-Lime Salsa
By: Darian Bryan
Super easy and simple to make- perfect for Taco Tuesday or any busy weeknight!
What you will need:
2 x 15.5 oz. canned pinto beans
2 Tbsp. olive oil
1 tsp. chili powder
1 tsp. cumin
1/2 tsp. garlic powder
1/2 tsp. salt Wegmans Organic Blue Taco Shells, 6-inch 12 shells
Salsa
2 cups diced tomatoes
1/2 cup diced red onion
1/2 chopped cilantro
1 jalapeño, seeded & diced
juice from 1 lime
2 Tbsp. olive oil
salt & pepper to taste