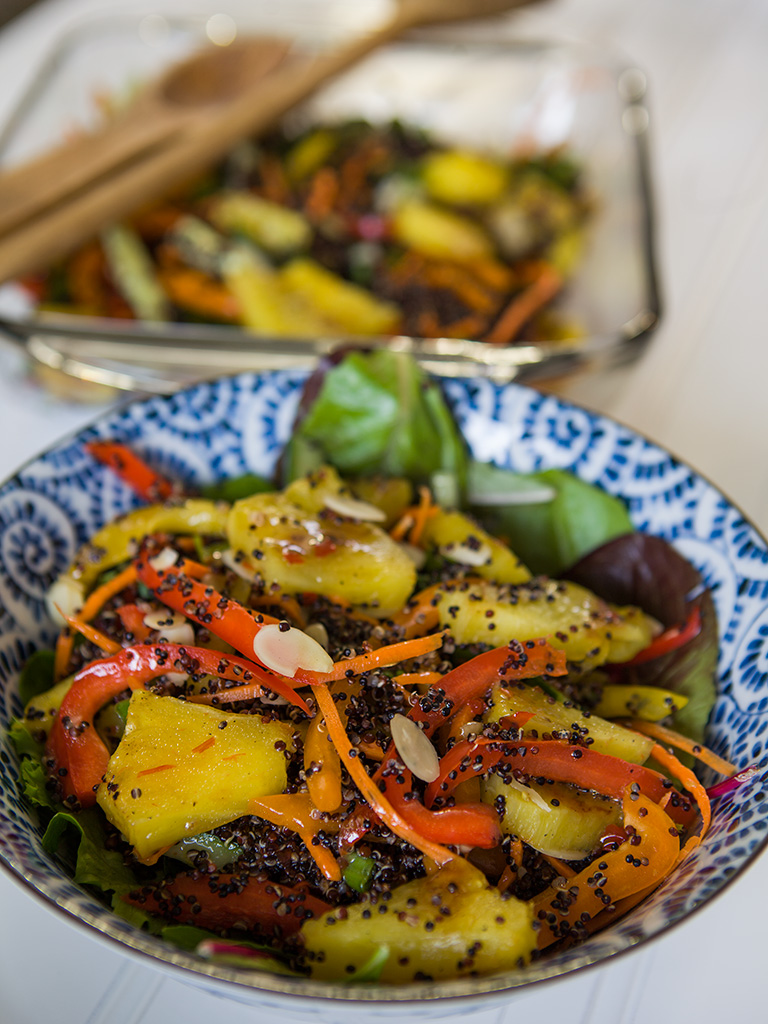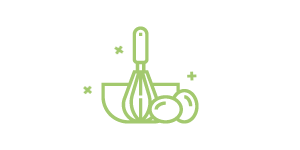 10
Prep Time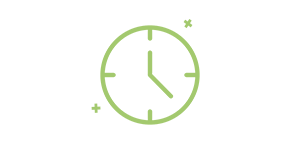 30
Cook Time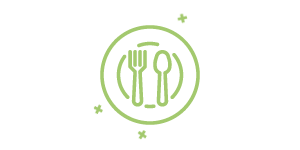 12
Number of Servings
Quinoa and Grilled Pineapple Salad with Spicy Ginger Citrus Vinaigrette
By: Stephen Forman
A delicious and easy to make salad. Ingredients Quinoa, pineapple, Belgian Endive, and home made vinaigrette. Enjoy!
What you will need:
Salad:
2 C. Dry Quinoa
4 C. Vegetable Broth (lower sodium)
½ Pineapple
1 Whole Belgian Endive
1 Red Pepper
Vinaigrette:
4 oz Apple Cider Vinegar
2 oz White Balsamic Vinegar
1 Medium Orange
1 Lemon
4 Tbsp Ginger, chopped
2 Cloves Garlic, chopped
2 Tbsp Shallots, chopped
Small Habanero, chopped
1 Tbsp Honey
12 oz Grapeseed Oil
6 oz Olive Oil
Salt and Pepper to taste
What to do:
1. Cook quinoa in broth until tender – cool.
2. Slice pineapple ¼ inch thick – grill both sides. Keep tender – cool. Dice pineapple medium size.
3. Cut Belgian endive across leaves to create slices of lettuce.
4. Small dice red pepper.
5. Add all ingredients to a medium size bowl. Put aside to make vinaigrette.
For Vinaigrette:
6. Zest orange, then cut in half and squeeze juice from orange – save zest and juice – put aside.
7. Do the same to lemon as in step 6 – put aside.
8. Place first 9 ingredients of vinaigrette in a 1 quart liquid measuring cup
9. Using a stick blender, blend ingredients in measuring cup until finely blended together.
10. While stick blender is still immersed in liquid, slowly pour grapeseed oil in.
11. Add olive oil into liquid as in previous step 10.
12. Add salt and pepper to taste.
13. When vinaigrette is finished, pout into salad and toss well to incorporate vinaigrette evenly to salad.