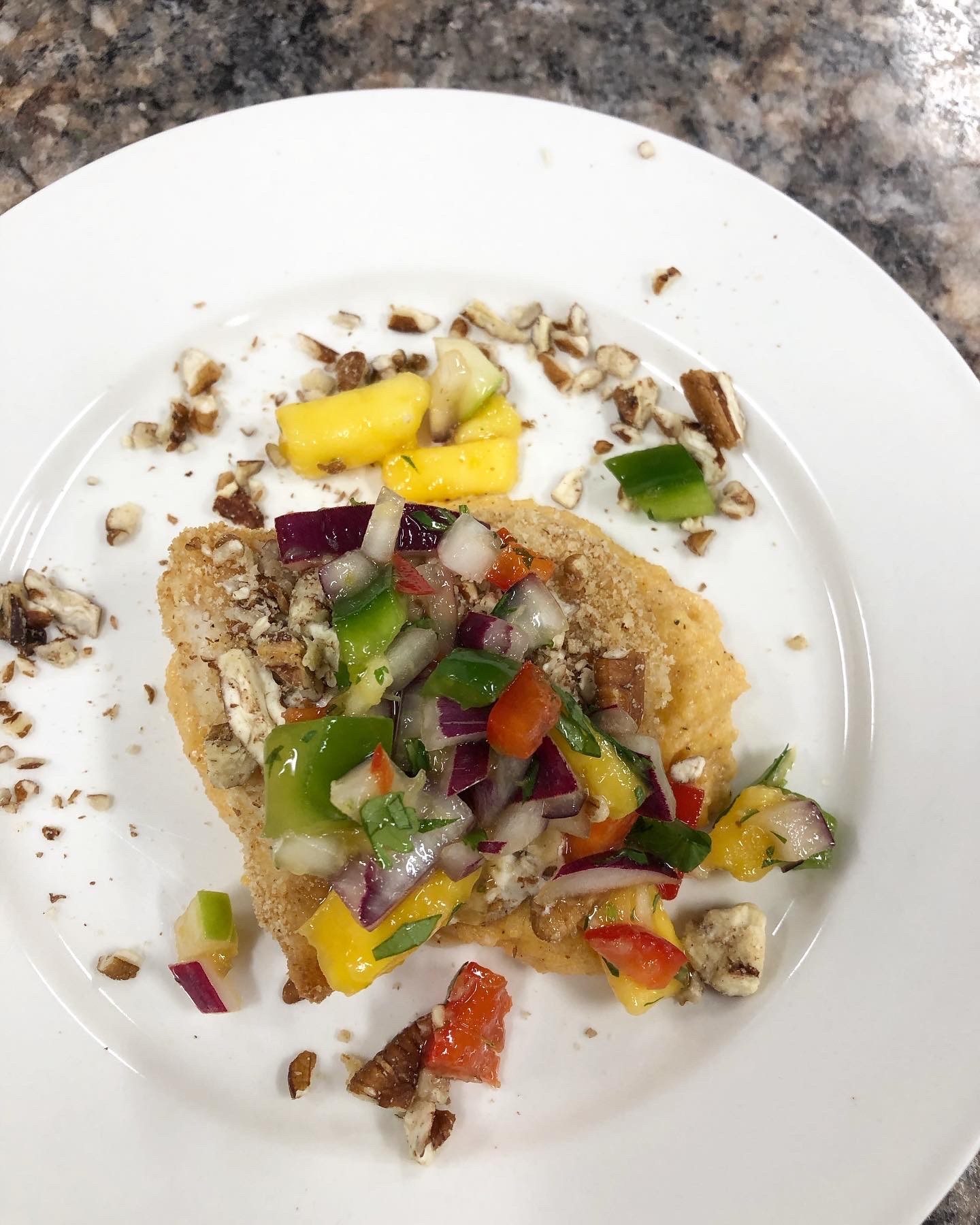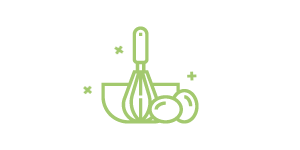 15
Prep Time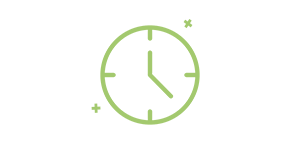 15
Cook Time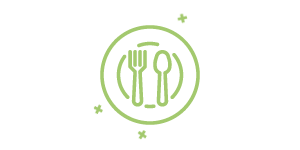 6
Number of Servings
What to do:
Pecan Crusted Catfish
Dredge fillets in breadcrumbs and place on baking pan coated with vegetable spray.
Bake at 500 degrees for about 10 minutes or until fish flake easy when tested with a fork.
Combine sour cream, lemon juice and mustard in a saucepan and cook over medium low heat stirring constantly until heated (do not boil). Spoon over fillets, sprinkle with pecans
Mango-Apple Sweet Pepper Relish
Mix ingredients together
Assemble
Place ½ portion of catfish on plate and top with relish
Pecan Crusted Catfish
By: Scott Donhauser
A healthier alternative to deep-fried catfish. The pecan coating adds a great crunch with heart healthy fats.
Variations: Use tilapia fillets instead of catfish and use walnuts instead of pecans.
What you will need:
Pecan Crusted Catfish
6 (4 oz.) Catfish Fillets
1 cup Breadcrumbs
Vegetable Cooking Spray as needed
¼ cup Non-Fat Sour Cream
1 tbsp Lemon Juice
1 tbsp Dijon Mustard
2 tbsp Chopped Pecans, roasted
Mango-Apple Sweet Pepper Relish
1 Ripe Mango, Granny Smith Apple, Sweet Red & Green Pepper (diced)
½ cup Red Onion (diced)
1 Lime (zest and juice)
½ cup Brown Sugar
½ cup Cilantro (chopped)
1/3 cup Apple Cider Vinegar