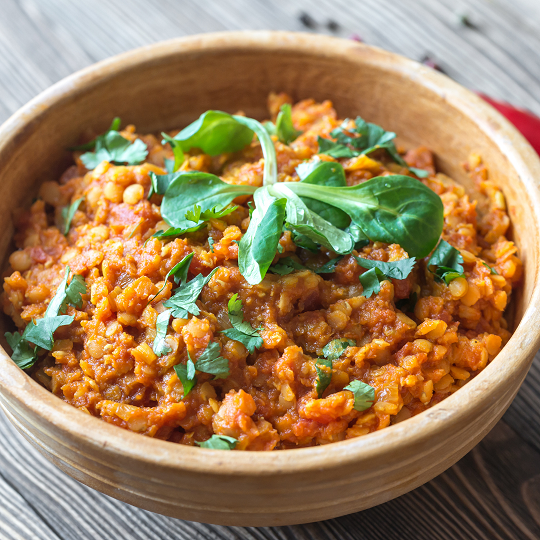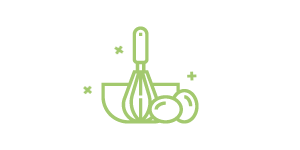 15 minutes
Prep Time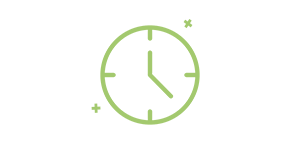 45 mintues
Cook Time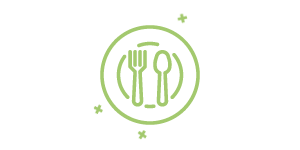 6
Number of Servings
Lentil Curry & Yogurt Sauce
Amazing flavors and spices come together to create this lentil curry and yogurt sauce dish.
What you will need:
1 cup brown or green dried lentils
2 Tbsp. olive oil
1 large onion, chopped
3 cloves garic, minced
2 Tbsp. curry powder
2 (15-ounce) cans of no-salt-added tomatoes, with juice
1/2 tsp. salt
1/2 cup fresh cilantro, chopped
1/2 cup plain, non-fat yogurt
3 cups cooked brown rice
What to do:
1. Fill a medium saucepan with water 2/3 to the top. Bring water to a boil.
2. Add the lentils, reduce heat to medium-low, and simmer until the lenitls are tender, about 20 minutes. Drain and set aside.
3. Heat olive oil in a large pan over medium heat. Add the onions, and saute unti soft, about 5 mintues. Stir in the garlic and curry powder, and cook for 30 seconds. Stir in the tomatoes with juice and lentils, and simmer until the curry thickens a bit, about 10 minutes. Season with salt, and stir.
4. To make the yogurt sauce: In a small bowl, mix the cilantro with the yogurt.
5. Enjoy the lenitls over rice topped with the yogurt sauce!