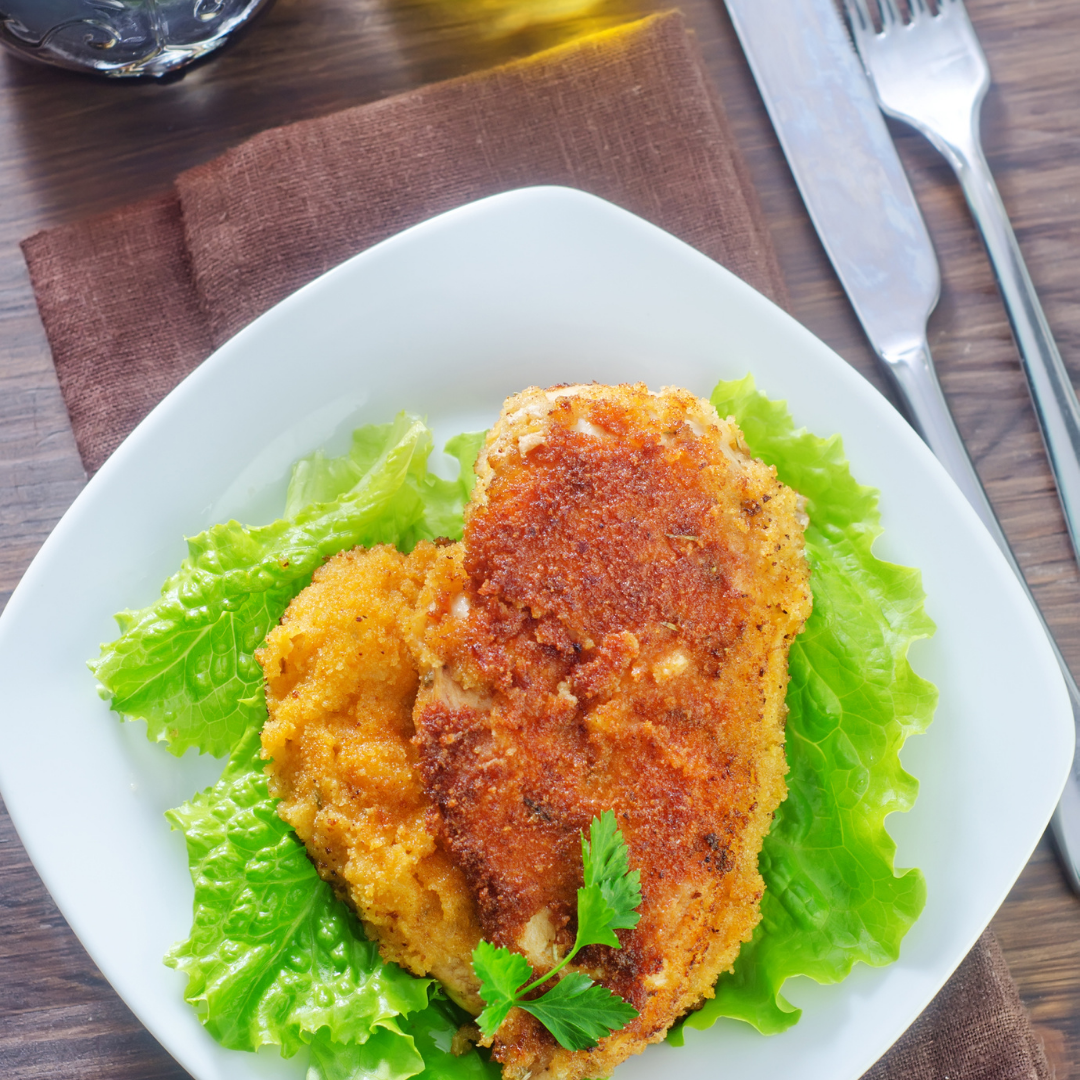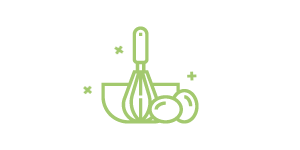 15
Prep Time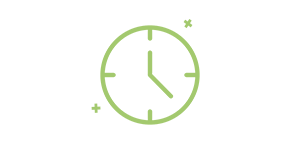 45
Cook Time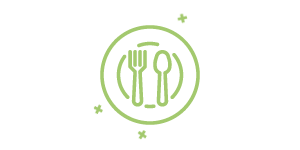 4
Number of Servings
Kickin Nashville Chicken
Make Nashville Fried Chicken heathier by a couple simple swaps!
What you will need:
2/3 cup chickpea flour
2 medium eggs
2 Tbsp. Franks hot sauce
1 pound skinless boneless chicken breasts
1 1/3 cup wheat bread crumbs
1/2 tsp. garlic powder
pinch of sea salt
2 Tbsp. olive oil
1/2 tsp. cayenne
1 tsp. paprika
6 pickle slices (for topping)
What to do:
Preheat oven to 400F. Spray a baking sheet with cooking spray.
Place 3 medium size bowls on the counter.
Bowl 1: place chickea powder.
Bowl 2: whisk eggs and hot sauce.
Bowl 3: combine bread crumbs, spices and seasonings. Mix in olive oil.
Dredge chicken into bowl 1, 2 and then 3 pressing firmly on both sides to make sure the chicken breast is fully covered. Place chicken breasts onto baking sheet and repeat.
Place into oven for 35-45 minutes or unti chicken reaches 165F.
Remove from oven. Plate one chicken breast topped with 2 pickle slices.
Enjoy!