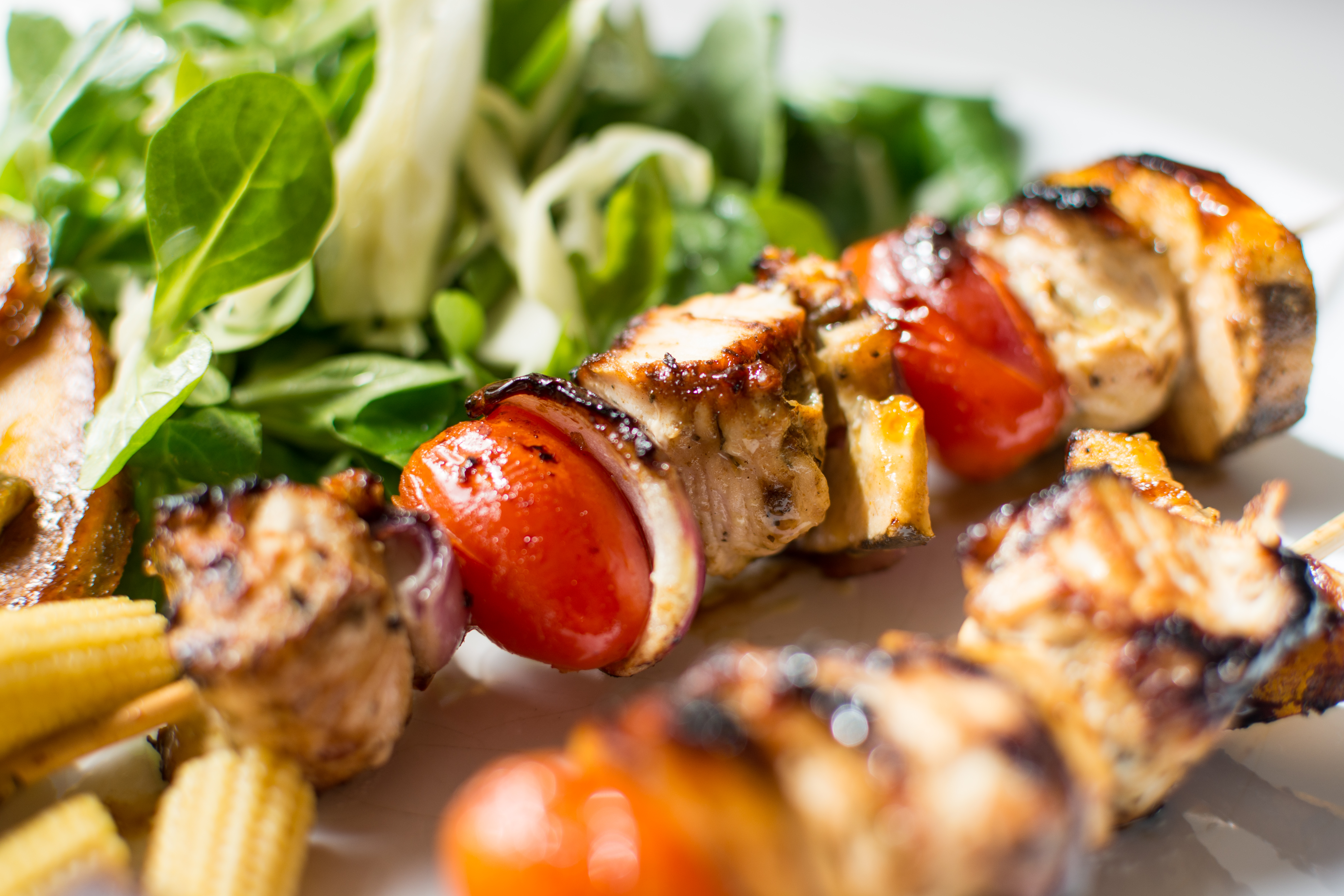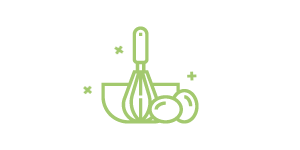 30 minutes
Prep Time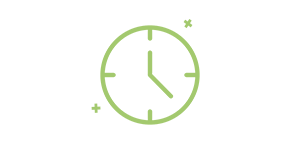 45 minutes
Cook Time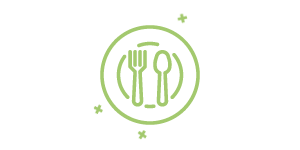 6
Number of Servings
What to do:
Place salmon, zucchini, bell pepper and onion in a shallow baking dish and sprinkle with salt and pepper.
Whisk together garlic, rosemary, oil and lime juice in a small bowl.
Pour mixture over salmon and vegetables, toss and marinate 15-30 minutes.
Prepare a grill (or broiler) for medium-high heat cooking.
Skewer salmon and vegetables, reserving marinade. (If using wooden skewers, soak in water for 30 minutes before assembling.)
Grill kabobs, turning once, until salmon is cooked through and vegetables are tender, about 5 to 7 minutes.
While kabobs cook, boil the reserve marinade in a small saucepan for 5 minutes.
Drizzle boiled marinade over grilled skewers and serve.
Enjoy!
Grilled Salmon Kabobs
By: Stephen Forman
A surprisingly easy recipe for a fresh and healthy appetizer that can be made into an entree too! Drizzle marinade over skewers and serve!
What you will need:
1 Lb, boneless, skinless wild salmon filet cut into chunks
1 zucchini, sliced into thick rounds
1 yellow bell pepper, cut into chunks
1 large red onion, cut into chunks
½ tsp fine sea salt
1 garlic cloves, minced
1 Tbsp finely chopped fresh rosemary
1/3 cup D'Avolio extra-virgin olive oil
3 Tbsp lime juice
½ tsp ground black pepper