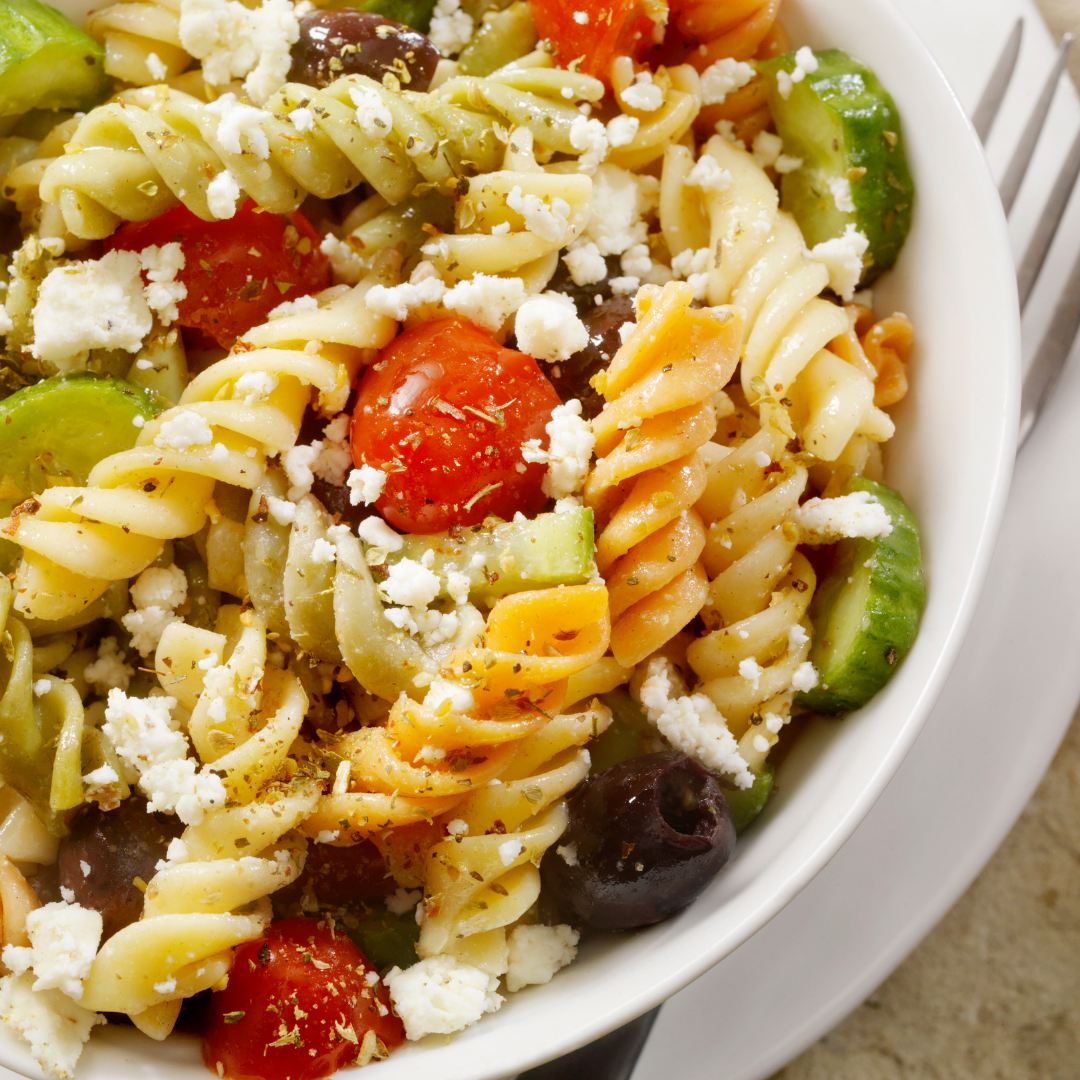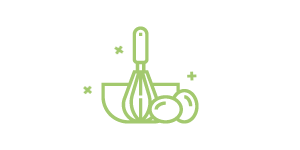 10 minutes
Prep Time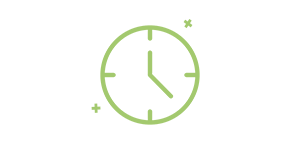 10 minutes
Cook Time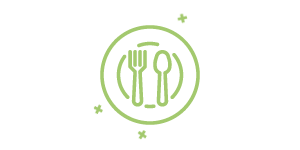 8
Number of Servings
What to do:
In a large pot of boiling water, cook pasta according to package directions until al dente.
Drain pasta and transfer to a large serving bowl.
In large serving bowl with pasta, add cucumbers, tomatoes,olives and onion.
Add in dressing and toss until evenly coated.
Season with pepper and dill and top with feta.
Serve and Enjoy!
Greek Pasta Salad
This Mediterranean inspired Greek pasta salad is light and fresh and loaded with veggies. Add grilled chicken for lean protein to make this recipe a complete meal.
What you will need:
1 lb. whole wheat pasta of choice
1/4 cup extra- virgin olive oil
3 Tbsp. red wine vinegar
1/2 tsp. dried oregano
1/2 tsp. garlic powder
1 large cucumber, chopped
1 cup cherry tomatoes, halved
1/3 cup Kalamata olives, pitted and chopped
1/2 red onion, chopped
Black pepper to taste
2 Tbsp. dill, finely chopped
1/2 cup crumbled feta