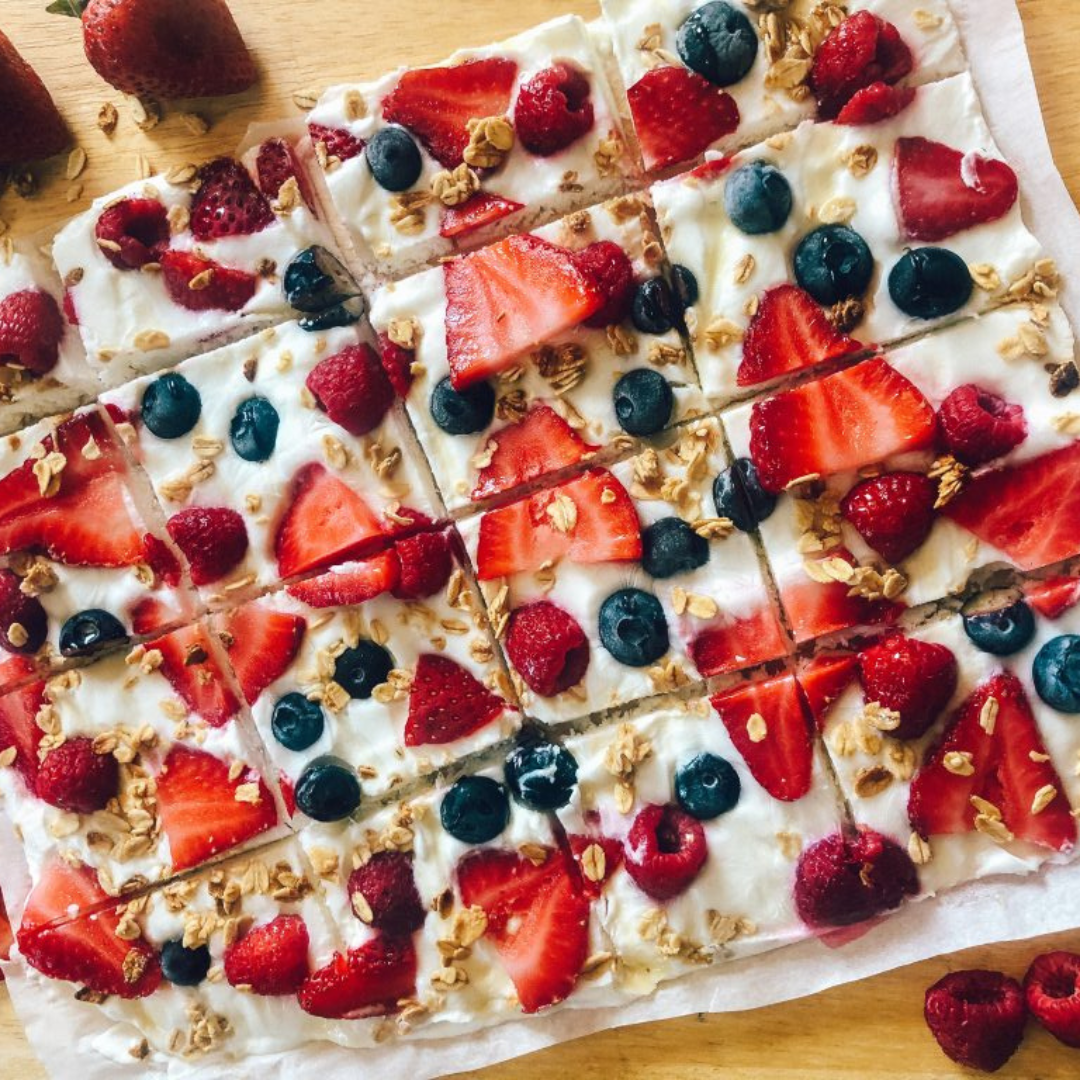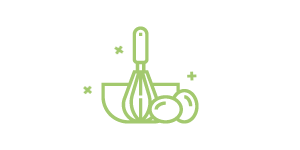 5 minutes
Prep Time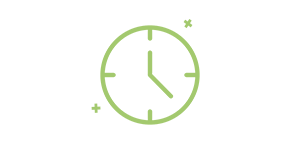 2 hours
Cook Time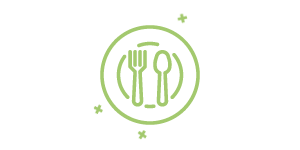 8
Number of Servings
Frozen Yogurt Bark
This sweet treat is easy to make and a great healthy option for dessert.
What you will need:
2 cups plain non-fat Greek yogurt
2 tsp. honey
1 cup blueberries
1 cup raspberries
2 cups strawberries, sliced
1/2 cup granola
What to do:
Prepare baking sheet with parchment paper.
Wash all fruit and slice strawberries.
In a large bowl combine Greek yogurt and 2 tsp. of honey.
Evenly spread yogurt mixture on baking sheet.
Sprinkle blueberries, raspberries and sliced strawberries on yogurt.
Add granola on and drizzle honey if desired.
Place in freezer for 2 to 3 hours or until completley frozen.
Break into pieces and enjoy!