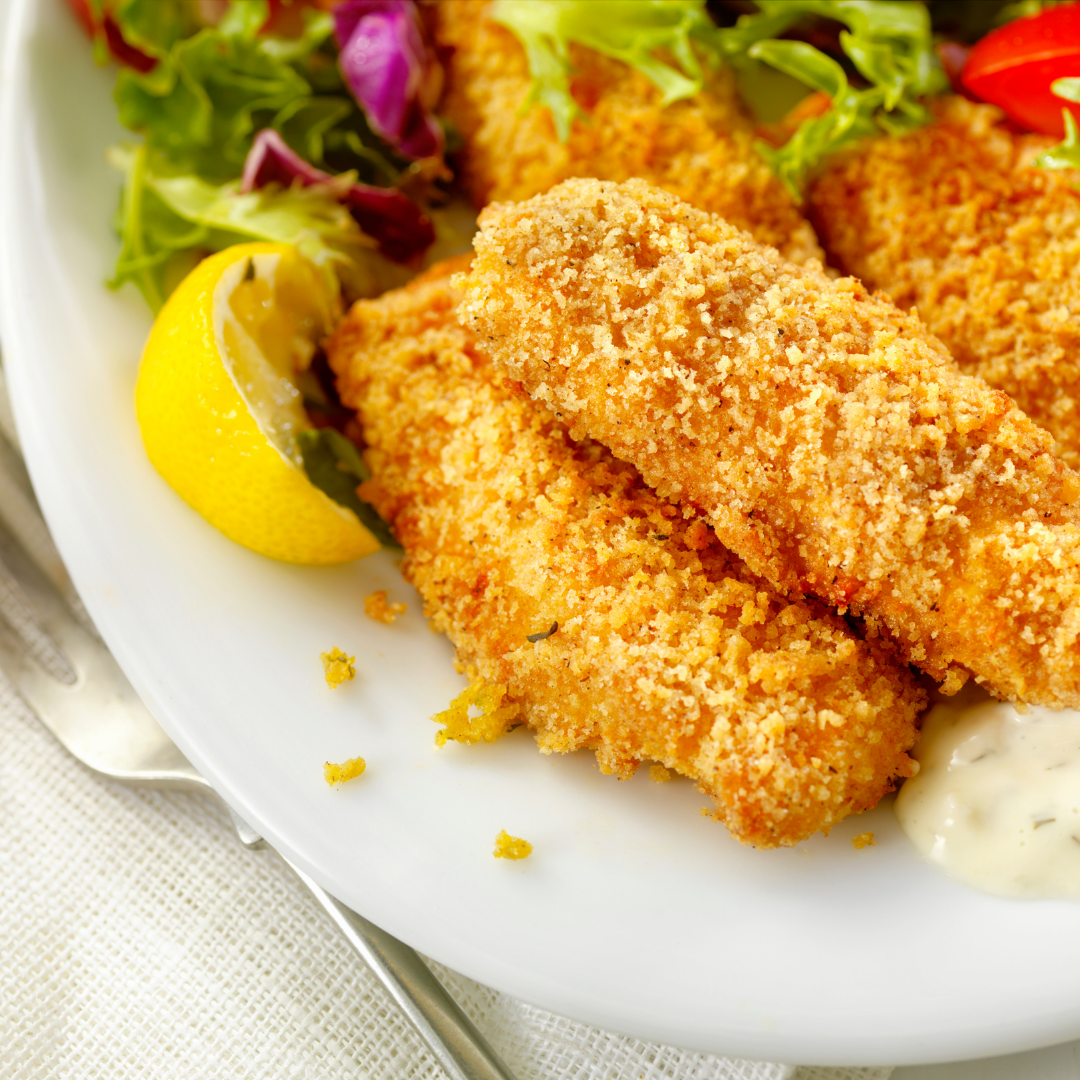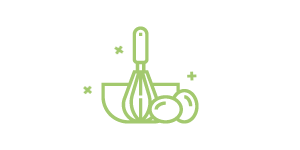 30
Prep Time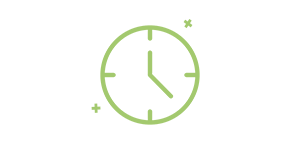 40
Cook Time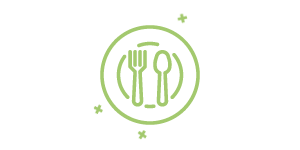 6
Number of Servings
What to do:
For the potatoes:
Prepare 2 baking sheets by spreading 1 Tbsp. olive il onto each.
Slice potatoes lengthwise into 8 spears.
In a large bowl, toss potato wedges with 2 Tbsp. olive oil.
Place onto one baking sheet with skin side facing down.
Roast in oven for 40 minutes. Rotating half way through.
For the fish:
Preheat oven to 450F.
Place breadcrumbs and pepper into medium mixing bowl.
Cut the fish filets into 3inch pieces.
Firmly press filets into breadcrumbs on both sides.
Place on baking sheet and bake for 15-18 minutes.
Plating: 3 fish sticks and 6 potato wedges with sprinkled parsley and a lemon wedge.
Fish and Chips Blitz
Healthier oven baked version of Fish and Chips!
What you will need:
4 Tbsp. olive oil
6 medium potatoes
1 cup whole wheat panko breadcrumbs
1/2 tsp. black pepper
2 pound white fish filets (skin removed)
1 Tbsp. fresh parsley, chopped
3 lemons