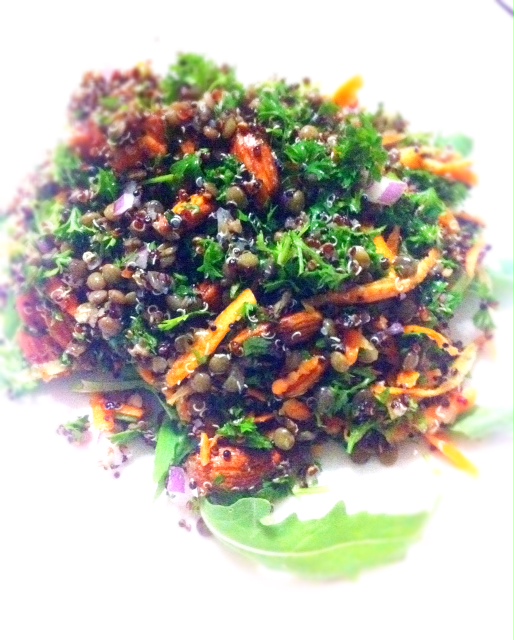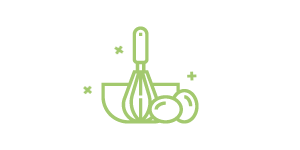 15 minutes
Prep Time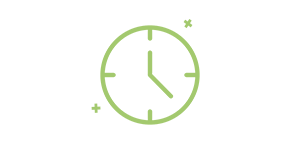 40 minutes
Cook Time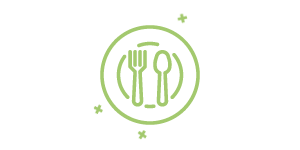 22 (1/2 cup each)
Number of Servings
What to do:
Bring quinoa and water to a boil. Turn to low and simmer until all the liquid is absorbed. Immediately put onto a cookie tray to cool down in the fridge to stop the cooking process.
In a food processor, put vinegar, juice, onion, garlic, salt and pepper, and blend all together.
Slowly add the oil to emulsify into a smooth dressing.
Dice onion and cucumber, and finely chop the garlic.
Chop the cilantro.
Once the quinoa is cooled, in a large bowl combine the quinoa and the chopped veggies.
Slowly pour in the dressing and mix until desired amount. (Extra dressing can be used later for another salad!)
Tate and adjust with more dressing, salt, and pepper. (Can also add fruit zest if desired)
Place into a serving dish and garnish with chopped cilantro.
Can be prepared the day before if desired.
Chisaya Mama Salad
By: Teddy Bryant
This protein-filled salad is perfect for a work-day lunch! Drizzle with dressing and your meal is complete!
What you will need:
1 lb dry quinoa
1 quart water
1 english cucumber
1 15.5 oz. can garbanzo beans
1 small red onion
1 clove garlic
1 cup cilantro
Dressing
1 oz vinegar
4.5 oz olive oil
1 oz Lemon or Lime Juice
½ Small White Onion
1 Clove Garlic
Salt and Pepper to taste (maximum 1 tsp salt)