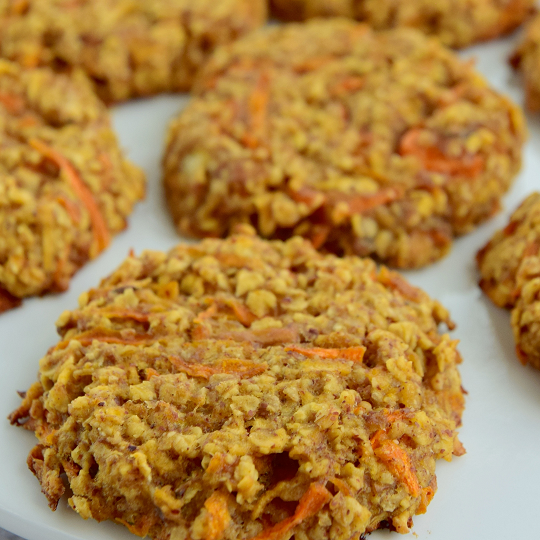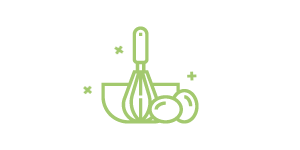 20 minutes
Prep Time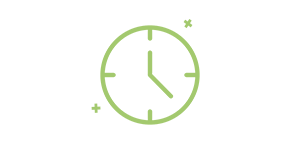 15 minutes
Cook Time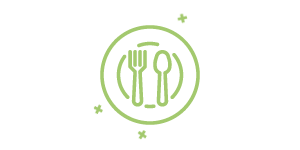 24
Number of Servings
What to do:
1. Preheat oven to 350 degrees F. Lightly grease a baking sheet.
2. In a large bowl, stir together the honey, oil, applesauce, eggs, and vanilla. Mix well.
3. In a separate bowl, stir together the dry ingredients.
4. Blend the dry ingredients into the wet mixture. Stir in the carrots and raisins.
5. Drop the dough by teaspoon onto the baking sheet.
6. Bake 12 to 15 minutes until golden brown.
7. Store in an airtight container
Carrot Cake Cookies
These healthy carrot cake cookies are full of flavor and are sure to be a crowd pleaser!
What you will need:
2/3 cup honey
1/2 cup vegetable oil
1/2 cup unsweetened applesauce
2 eggs
1 tsp. vanilla
1 cup all-purpose flour
1 cup whole-wheat flour
1 tsp. baking soda
1 tsp. baking powder
1/4 tsp. salt
1 tsp. cinnamon
1/2 tsp. nutmeg
1/2 tsp. ground ginger
2 cups old fashioned rolled oats
1 1/2 cups finely grated carrot (about 3 large carrots)
1 cup raisins (or any type dried fruit)