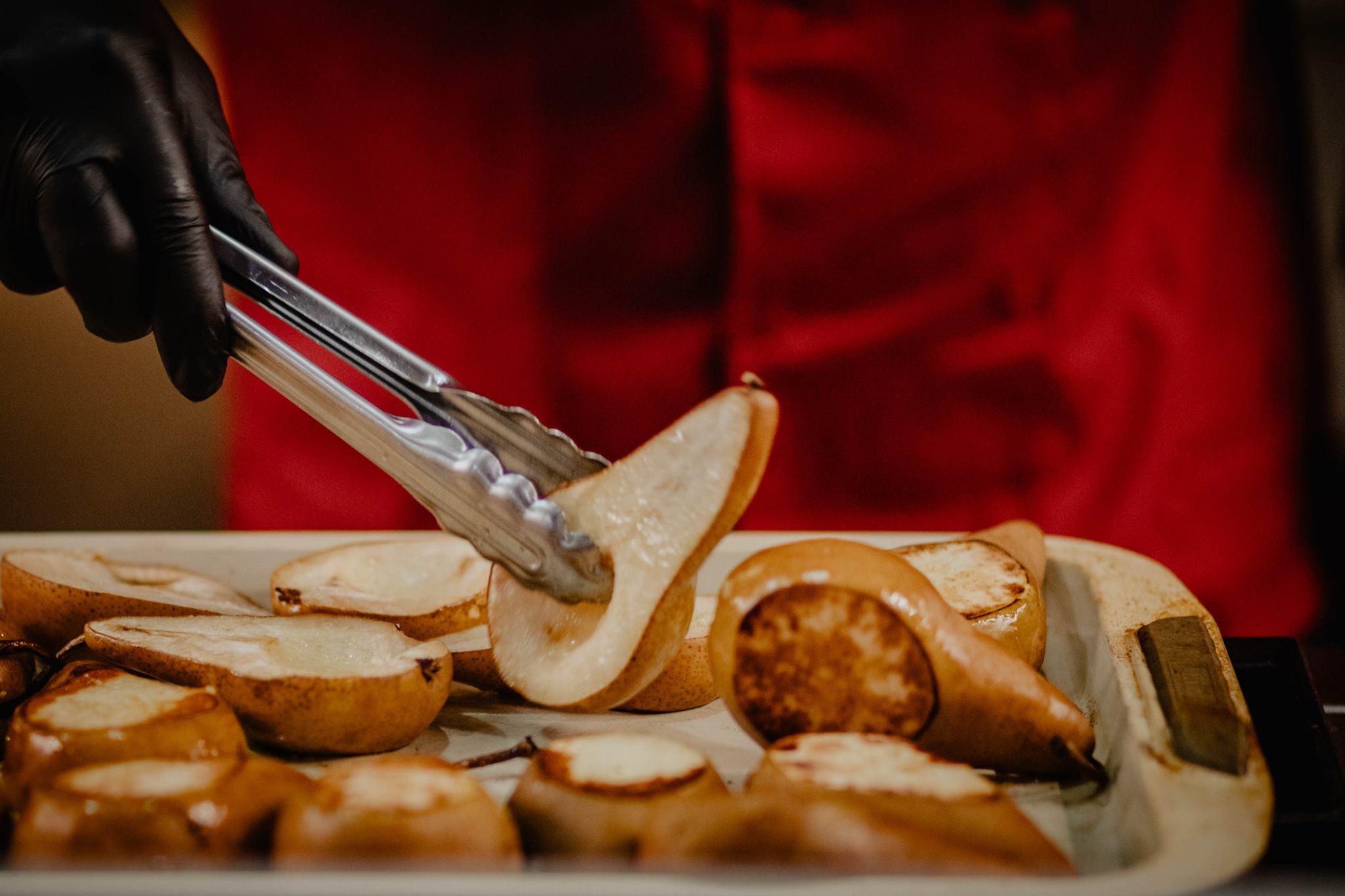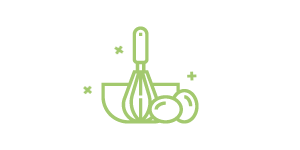 5 minutes
Prep Time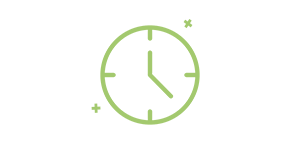 30 minutes
Cook Time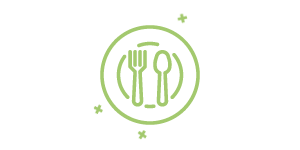 8
Number of Servings
What to do:
Preheat oven to 375°F
Halve the pears and then core them using a cookie scoop or melon baller
Slice a small part off of the backside to create a flat surface so the pear sits flat when laid on the pan
Place the pear halves on a large baking sheet or pan, cored side up
Place three cranberries into the cored part of each pear half
Sprinkle each pear half with about ½ Tbsp. of walnuts and then sprinkle each with 1 tsp. of honey.
Bake for 25-30 minutes, or until pears are tender
Serve with low fat frozen yogurt if desired
Baked Pears
By: Andy Ruszczyk
These baked pears are a perfect treat without going overboard on added sugar. Topped with a dollop of low fat frozen yogurt to make them complete!
What you will need:
4 Bartlett pears
¼ tsp. cinnamon
¼ tsp. nutmeg
4 tsp. honey
¼ cup walnuts, chopped
½ cup Wegmans Low Fat Frozen Yogurt
½ cup cranberries