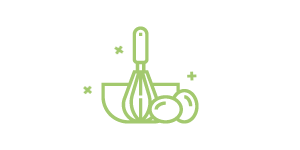 10 minutes
Prep Time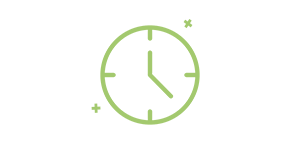 2 hours
Cook Time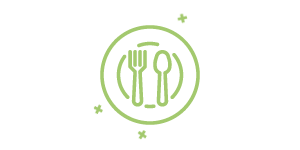 8
Number of Servings
What to do:
In a medium sauce pot, add olive oil and bring to high heat.
Add ground turkey and stir to break apart.
Add onions, carrots, and celery, and cook for 3-4 minutes or until turkey is brown.
Add seasonings, tomato sauce and diced tomatoes and stir.
Add in frozen spinach and cook sauce on low for 2 hours stirring occasionally.
Cook noodles according to box instructions.
Plate 1/2 cup cooked noodles topped with 1/2 cup sauce.
Turkey and Veggie Bolognese
By: Stephen Forman
Join Chef Stephen to make a delightful family feast with this scrumptious penne bolognese pasta!
What you will need:
1 pound ground turkey
1 cup mirepoix (carrot, onion and celery)
1 zucchini, finely chopped
1 cup frozen spinach
1 Tbsp. garlic powder
2 Tbsp. dried oregano
1 Tbsp. thyme
1 cup tomato sauce
1 cup diced tomatoes
2 Tbsp. olive oil
1 box whole grain penne