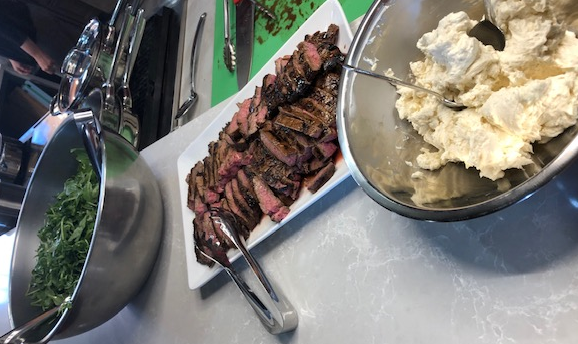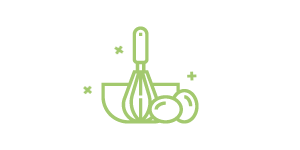 60
Prep Time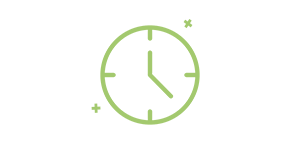 18
Cook Time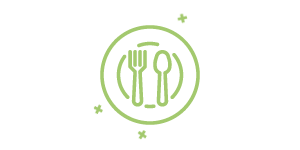 25
Number of Servings
Steak and Arugula Salad
By: Andy Ruszczyk
Flank Grilled Steak and Arugula salad is perfect for grilling and chilling! This delicious green is a nutrient-dense food that is high in fiber and phytochemicals. Topped with goat cheese which adds great flavor and texture as well as additional protein and calcium.
What you will need:
Marinade:
3 lbs. flank steak
1 cup low sodium soy sauce
1 cup white vinegar
1 cup extra virgin olive oil
½ cup whorchestire sauce
1 Tbsp. each of sugar, garlic powder, oregano, thyme, crushed red pepper flakes and sesame seeds.
Salad:
34 oz. arugula
1 lb. goat cheese
1 oz. honey
2 oz. roasted garlic
1 oz. chives
½ cup extra virgin olive oil
½ cup red wine vinegar
What to do:
Place goat cheese, honey, and roasted garlic in a bowl.
Whisk to combine
Refrigerate until use
Combine extra virgin olive oil and red wine vinegar in a bowl
Refrigerate until use – add and combine all with arugula
Marinade/Steak:
Mix all marinade ingredients together. Place steak in the pan, pour marinade over steak. Let marinate anywhere from 4 hours to 24 hours in the refrigerator
Heat the grill or grill pan to high (get as hot as possible).
Sear steak on both sides, turning once per side and only flipping once

You want to get a good sear on both sides. The sugar from the marinade will help with this greatly

Time steak is on the grill to achieve medium rare:

Side one – 7-9 minutes, turn half rotation after 3.5-4 minutes
Flip
Side two – 6-8 minutes, turn half rotation after 3-4 minutes

Take off grill and let rest on cutting board 10 minutes covered with a piece of foil (do not wrap, just loosely cover)
Plating:

Place 2 oz of steak on center of the plate – top with dressed arugula, top with 1 oz goat cheese.
Remember to slice the steak against the grain – the grain is very noticeable, you will be able to see the direction of the muscle fibers. Do not cut them – cut across them in thin slices