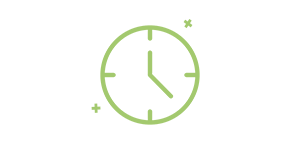 30 minutes
Cook Time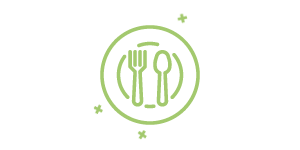 6
Number of Servings
What to do:
Vinaigrette Dressing
In a small bowl, whisk together olive oil, red wine vinegar, lime juice, ground cumin, chili powder, honey, salt, and pepper. Chill for 15 minutes.
Salad
Bring a pot of water to a boil. Add edamame and cook for 3-5 minutes. Drain and set aside.
Wash quinoa in a bowl or fine sieve. Drain water.
Fill a pot with water and add quinoa. Bring to a boil. Put on low heat and cover for 15 minutes.
Remove from heat and let stand for 10 minutes or until water is absorbed.
Fluff with a fork and transfer to a bowl. Place in the fridge until cool.
Mix all diced veggies, corn, black beans, avocado, and quinoa. Garnish with cilantro.
Southwest Quinoa Salad
By: Ali
Fresh, fabulous, and full of flavors! Enjoy it as a side or entree- whatever your heart desires!
What you will need:
Salad
2/3 cup quinoa, dry
1 1/3 cups water
1 green bell pepper, diced
1 red bell pepper, diced
1 red onion, diced
1 cup can corn
1 can black beans, rinsed & drained
1 can chickpeas, rinsed & drained
1 1/2 cups frozen edamame
2 Roma tomatoes, diced
1 avocado, diced
*optional: cilantro, chopped, garnish
Vinaigrette Dressing
1/4 cup olive oil
2 Tbsp. red wine vinegar
1 Tbsp. lime juice from lime
1 tsp. ground cumin
1/2 tsp. chili powder, to taste
1/2 tsp. honey
salt & pepper to taste