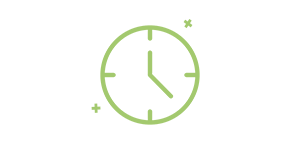 30 minutes
Cook Time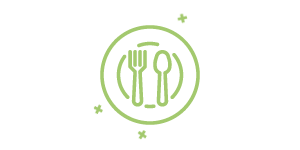 6
Number of Servings
What to do:
Preheat oven to 450°F.
Heat a large pot with 1 Tbsp. olive oil over high heat. Sauté onion for 1-2 minutes. Add garlic, bell pepper, carrots, ground beef, and seasonings. Brown meat for 8-10 minutes until cooked. Drain grease if needed.
Add tomato sauce to meat mixture. Add water to can and swirl around. Pour it into pot.
Stir to combine the sauce and meat well. Lower heat and simmer for 5-10 minutes. Stir occasionally. Once cooked, let it stand for 5 minutes.
While meat is cooking, combine florets, 1 Tbsp. olive oil, garlic powder, and pepper in a bowl. Mix well.
Spread cauliflower on a large baking sheet and roast in the oven at 450°F for 15-20 minutes until soften and brown.
Scoop 1 cup meat mixture onto bun. Add a side of roasted cauliflower.
Enjoy the sloppiness! You may need to grab a spoon!
Sloppy Joes
By: Andy Ruszczyk
Juicy, sloppy, nutritious, and oh-so-satisfying! A delicious mess worth making!
What you will need:
1 lb. lean ground beef
2 garlic cloves, minced
1 yellow onion
1 bell pepper, diced
2 carrots, diced
2 cups can tomato sauce
1 cauliflower head, destemmed & cut into florets
2 Tbsp. olive oil
1/2 cup water
salt & pepper to taste
garlic powder to taste
1 x 8-pack Wegmans Whole Wheat Rolls