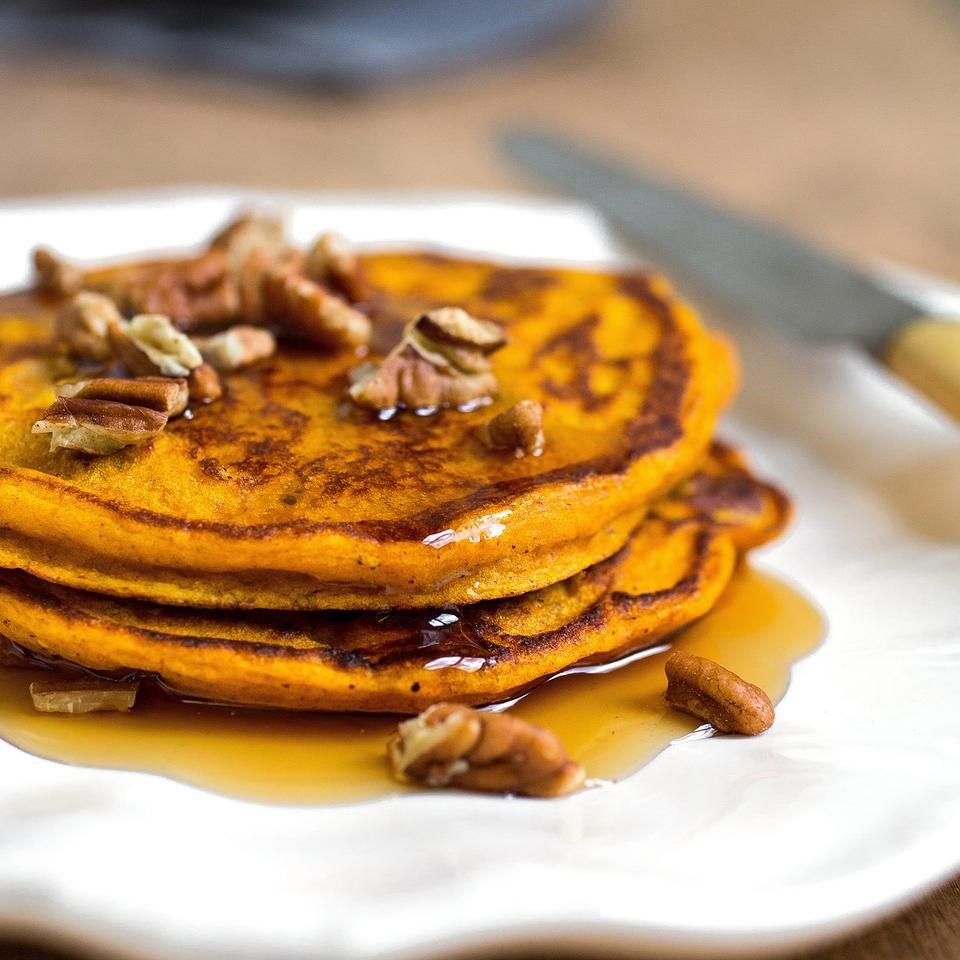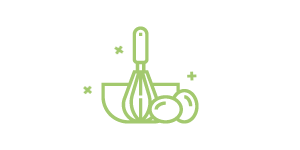 15
Prep Time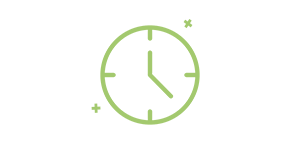 15
Cook Time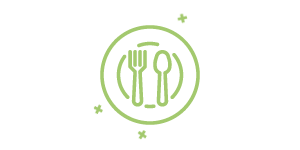 7
Number of Servings
What to do:
Whisk flower, baking powder, pumpkin pie spice, baking soda, and salt in a large bowl. Whisk egg, buttermilk, pumpkin, pecans, oil, sugar, and vanilla in a medium bowl. Make a well in the center of the dry ingredients, add the wet ingredients and whisk until just combined. Resist overmixing – it will make the pancakes tough. Let the batter sit, without stirring, for 10-15 minutes.
Coat a large skillet with cooking spray, heat over medium heat. Measure out pancakes using a ¼ cup measure and pour onto skillet. Cook until edges are dry and bubbles appear on the surface, 2 to 4 minutes. Flip and cook until golden brown on other side, 2 to 4 minutes more. Repeat with remaining batter.
Enjoy!
Pumpkin Pancakes
This healthy whole-grain pumpkin pancake recipe produces fluffy cakes with an autumn orange hue from pureed pumpkin and light crunch from toasted pecans. Perfect for Fall.
What you will need:
1½ cups white whole-wheat flour
2 tsp. baking powder
½ tsp. pumpkin pie spice
¼ tsp. baking soda
1 large egg
¼ tsp. salt
1½ cups buttermilk
1 cup pumpkin puree
¼ cup toasted chopped pecans
2 Tbsp. canola oil
1 Tbsp. sugar
1 tsp. vanilla extract