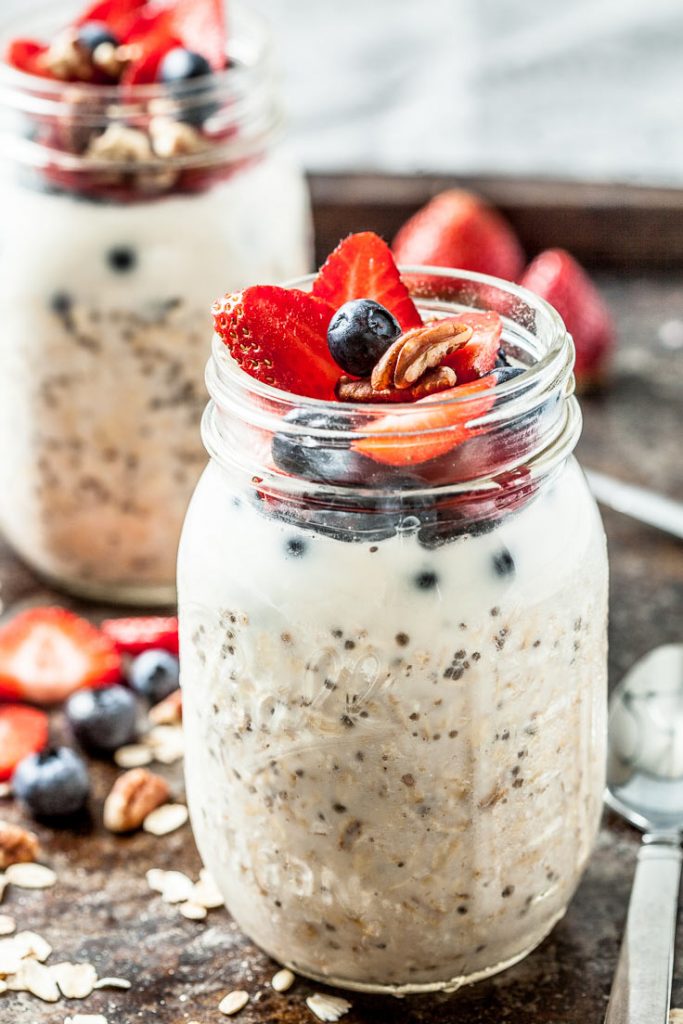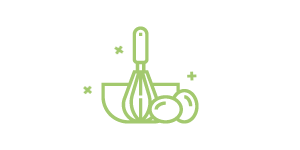 5 minutes
Prep Time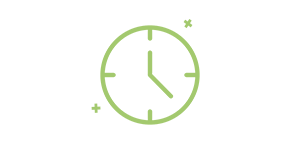 12 hours
Cook Time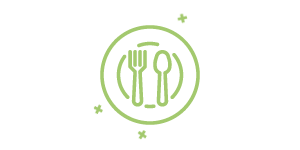 1
Number of Servings
What to do:
Place all ingredients into a mason jar and mix until combined.

Cover the glass container with a lid. Place in the refrigerator for at least 2 hours. For best results leave overnight.

Add toppings before serving.

For desired consistency add more milk or yogurt.
Overnight Oats
Easy overnight oats recipe that is the perfect healthy grab-n-go breakfast option. Make it inside of a a mason jar so you can measure, mix, chill, carry and eat the overnight oats all in one.
What you will need:
1/2 cup oats, rolled old fashioned dry
1/2 cup almond milk
1/4 cup Greek yogurt, nonfat
3/4 Tbsp. chia seeds
Toppings of choice
Topping Ideas:
Mixed Berries and Nuts
1/4 cup strawberries
1/4 cup blueberries
1 Tbsp. sliced almonds
Cheddar and Herbs
1 Tbsp. low fat cheddar cheese
1 Tbsp. of fresh chopped herbs- basil, chive, parsley
1 tsp. garlic powder
Pumpkin Pie
2 Tbsp. pumpkin puree
1 tsp. cinnamon
1 Tbsp. chopped pecans