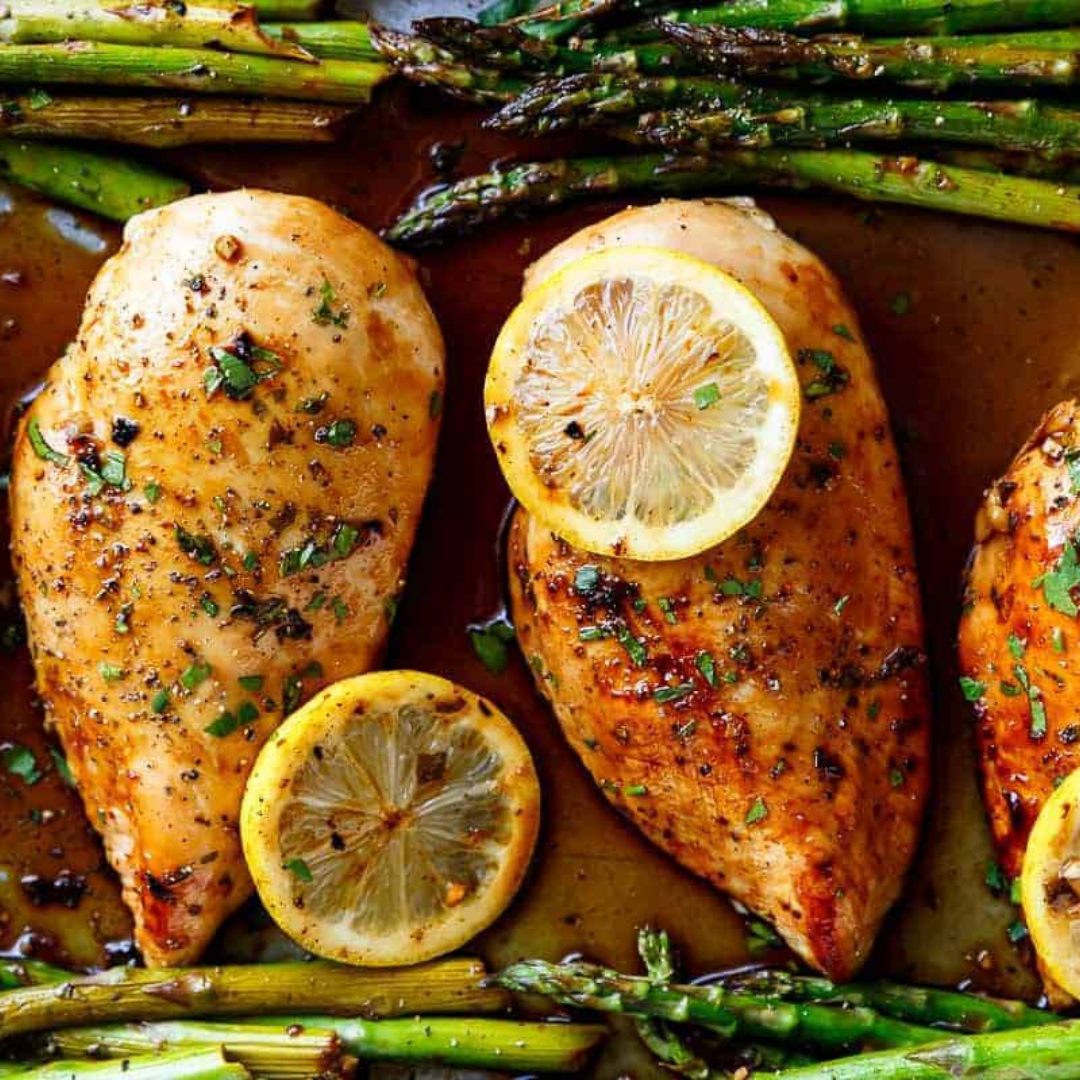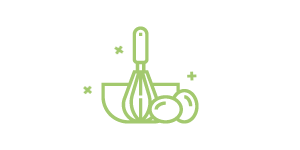 5 minutes
Prep Time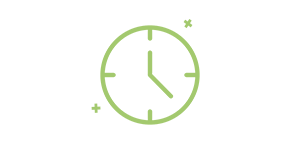 30 minutes
Cook Time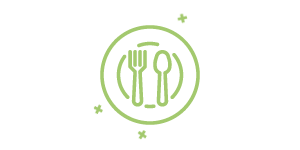 4
Number of Servings
What to do:
Preheat oven to 400F.
Line baking sheet with foil or parchment paper and spray with nonstick cooking spray.
Arrange chicken on baking sheet and season with pepper and pinch of salt.
In a bowl, combine together the lemon juice, honey, soy sauce, garlic, half of the parsley, and pepper. Pour 3/4s of the mixture over the chicken.
Arrange lemon slices on top of chicken.
Cover with foil and bake for 20 minutes.
Remove foil and place the asparagus around the chicken. Pour remaining mixture over the asparagus.
Place back into the oven and roast for 10 minutes or until asparagus is tender and chicken reaches an internal temperature of 165F.
Garnish with remaining parsley.
Serve with a side of brown rice and enjoy!
One Pan Honey Lemon Chicken with Asparagus
A simple meal that is loaded with flavor. You can even double or triple the recipe to make for the whole week.
What you will need:
Olive oil cooking spray
4 chicken breast, boneless, skinless
1/3 cup lemon juice, freshly squeezed
1/4 cup honey
1 tbsp. low sodium soy sauce (optional)
1 tbsp. garlic, finely chopped
2 tbsp. fresh pasley, chopped, divided
1/2 tsp. salt
1/2 tsp. pepper
4 bunches asparagus
1 lemon, sliced to garnish