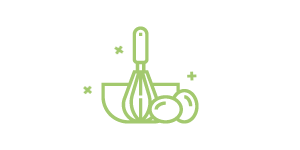 10 minutes
Prep Time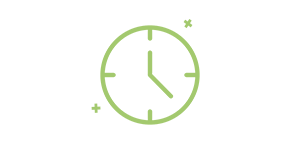 0 minutes
Cook Time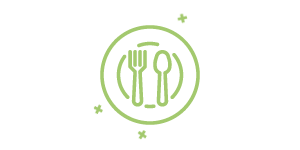 6
Number of Servings
What to do:
1. Place all ingriedients in a mixing bowl and stir well to combine.
2. Scoop 1 Tbsp. out and roll into 12 small bite sized pieces. Place into conatiner with lid to put into fridge.
3. Store in fridge for 30 minutes or until ready to eat.
This recipe makes about 12 snack bites- 2 per serving!
No Bake Snack Bites
These No Bake Snack Bites are a perfect grab-n-go snack choice! They are full of fiber, protein and natural sugars making this recipe a filling, nutritious and sweet snack.
What you will need:
1 cup old fashioned oats
1/3 cup honey
1/2 cup peanut butter or sunflower butter
1/2 cup dark chocolate chips
Optional add-ins: 1 tsp. vanilla, flax seed, shredded coconut or sliced almonds.