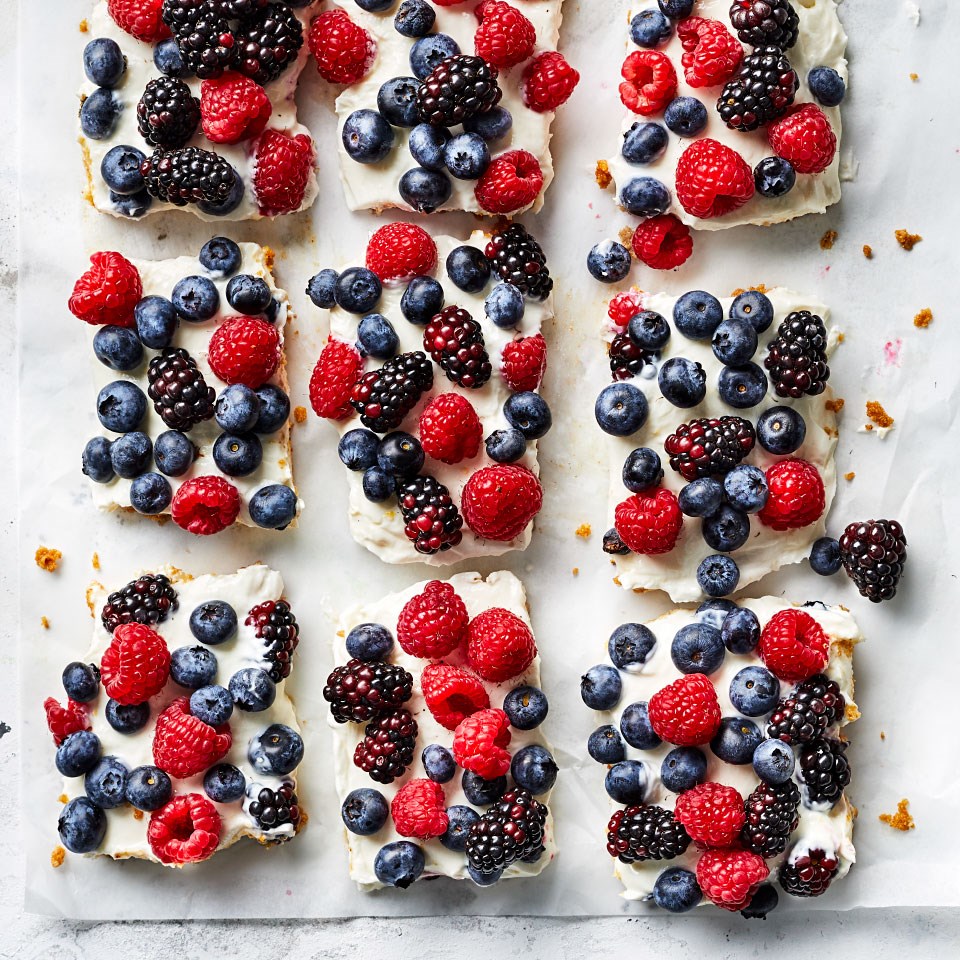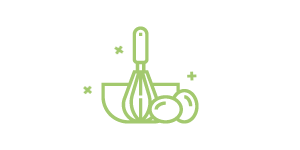 30
Prep Time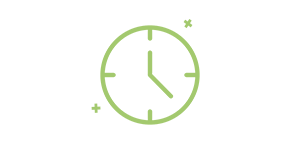 2 hours
Cook Time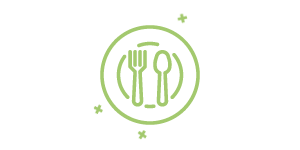 16
Number of Servings
No Bake Berry Cheesecake Bars
As if no-bake weren't tempting enough, in the filling, nonfat Greek yogurt and reduced-fat cream cheese cut the calories and saturated fat. Fitting for a light, sweet treat!
What you will need:
7 ounces graham crackers, broken into large pieces
½ cup pecans, chopped
2 cups plain, non-fat Greek yogurt
1/3 cup confectioner's sugar
1 tsp. lemon zest
1 Tbsp. lemon juice
5 cups fresh berries
2 (8 ounce) packages non-fat cream cheese, softened
2 Tbsp. canola oil
1/8 tsp. salt
What to do:
Pulse graham crackers, pecans, and salt in a food processor until finely ground. Drizzle in oil, then pulse to combine. Press into a 9 x 13 baking dish.
Add cream cheese, yogurt, confectioner's sugar, lemon juice, and lemon zest to the food processor. Puree until smooth, about 1 minute. Dollop the mixture over the crust, then gently spread into an even layer. Cover and refrigerate until cold, at least 2 hours and up to 1 day.
To serve, top with berries and cut into 16 squares.
Enjoy!