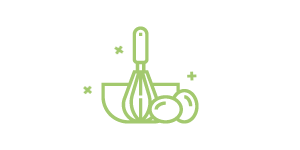 15 min
Prep Time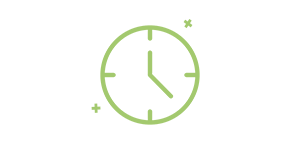 75 mins
Cook Time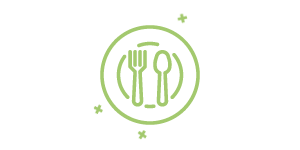 6
Number of Servings
What to do:
Preheat your oven to 450°F.
Wash sweet potato under cold running water, use a fork to pierce the skin all over.
Place on a cookie sheet and bake for at least 45 minutes or until fork can pierce all the way through.
Place chopped kale onto cookie sheet, drizzle with olive oil and roast in oven with potatoes for the last 15 minutes.
As soon as the sweet potato cools, peel and dice into cubes.
Assemble:
Place 1/2 Cup kale into a bowl or on a plate.
Put 1/2 cup rice on top of kale.
Place 1/2 cup black beans, cubed sweet potato and chopped apple on top.
Drizzle 2 Tbsp. Kens Simply Balsamic dressing on top. Enjoy!
Fall Grain Bowl
By: Darian Bryan
A delicious meal that's big on flavors and nutrition!
What you will need:
1 ½ cup brown rice dry, cooked according to box instructions
2 sweet potatoes
2 apples, diced
3 cans black beans, drained and rinsed
¾ cup Kens Simply Balsamic dressing
1 bunch kale, chopped into small pieces