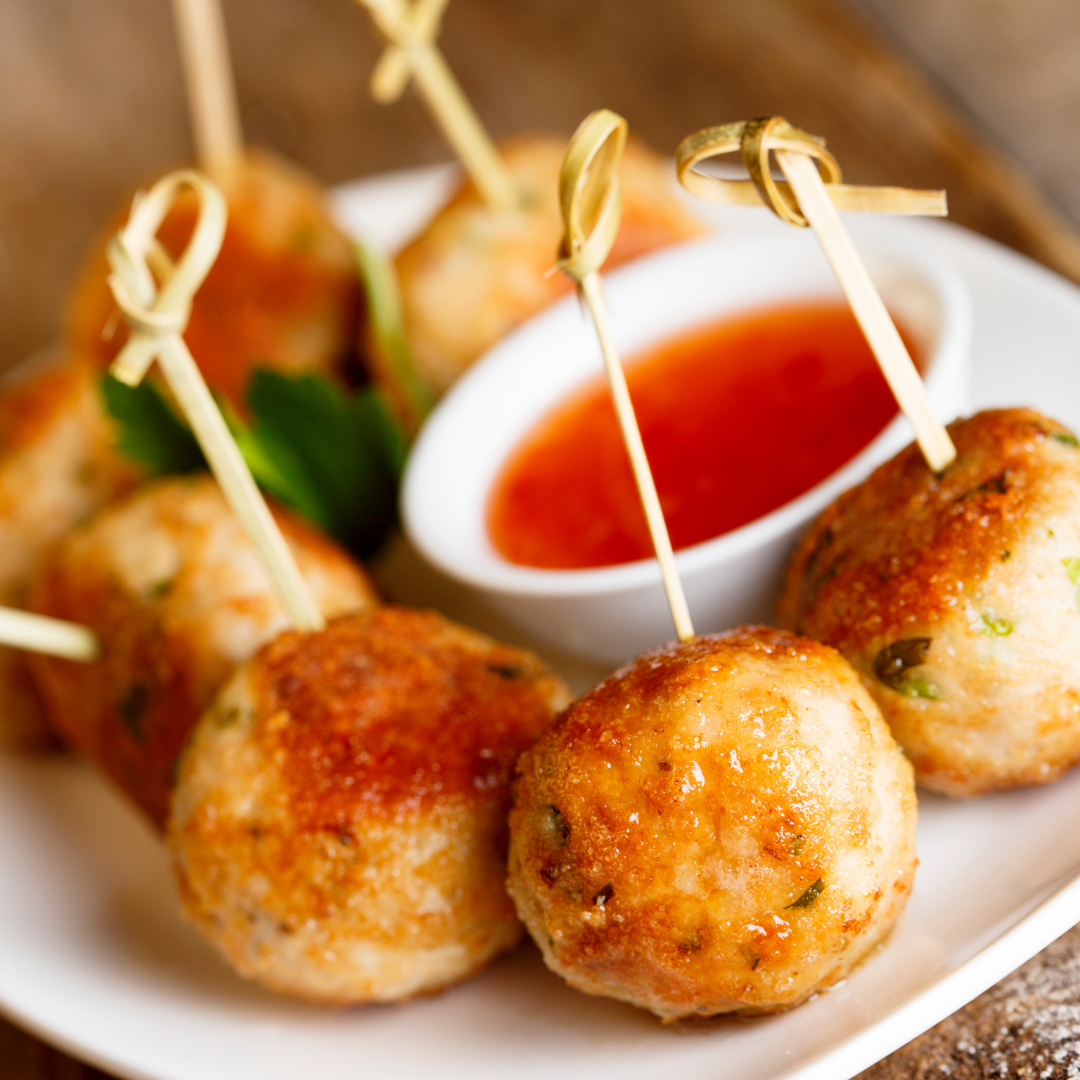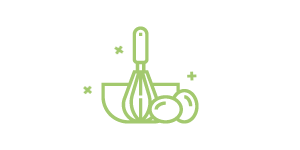 15
Prep Time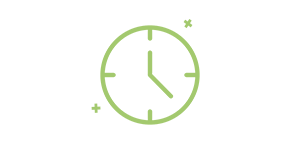 20
Cook Time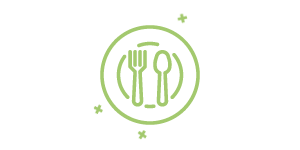 9
Number of Servings
Dip in the Red Zone Turkey Meatball Skewer
What you will need:
2 pounds ground turkey, 94% lean
1 cup zucchini, shredded
2 eggs
2 garlic cloves, choppped
2 Tbsp. onion powder
1 tsp. oregano
2 cups marinara
16 ounces fresh mozzarella
What to do:
Preheat oven to 375F and spray a baking sheet with cooking spray.
In a large bowl, add ground turkey, zucchini, eggs, garlic, onion powder, oregano, salt and pepper. Use your hands to mix together.
Use a small scooper to form 47 mini meatballs. Place on baking sheet.
Bake for 15 to 20 minutes.
Once cool place meatballs and mozzarella chunks onto skewer and serve with a dipping dish of marinara sauce.