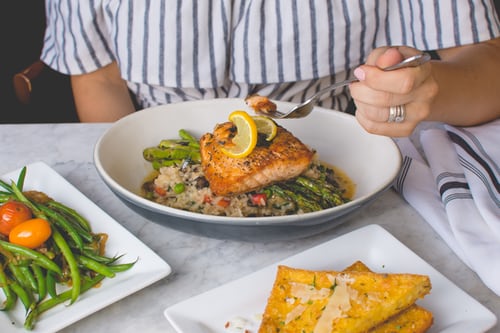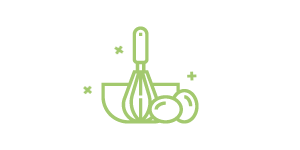 5
Prep Time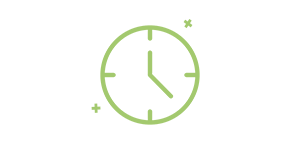 10
Cook Time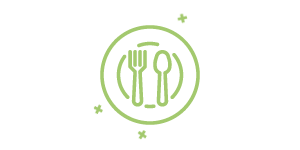 6
Number of Servings
What to do:
Bring milk, water, salt and butter together to a boil
Reduce heat slightly and add parmesan cheese and chipotle powder
While still on medium heat, slowly add polenta and stir in well.
If to thick, add a touch more milk.
Assemble
Place hot polenta in center of the plate and top with Pecan Crusted Catfish and Mango & Apple Sweet Pepper Relish
Creamy Chipotle Polenta
By: Scott Donhauser
Enjoy this polenta with salmon and roasted vegetables for a hearty and flavorful dinner dish!
What you will need:
2 Cups of 2% Milk
1 ½ cups Water
Kosher Salt to taste
¾ cup Polenta
2 tbsp Unsalted Margarine
½ cup Freshly Grated Parmesan Cheese
1 ½ tsp of Chipotle Powder