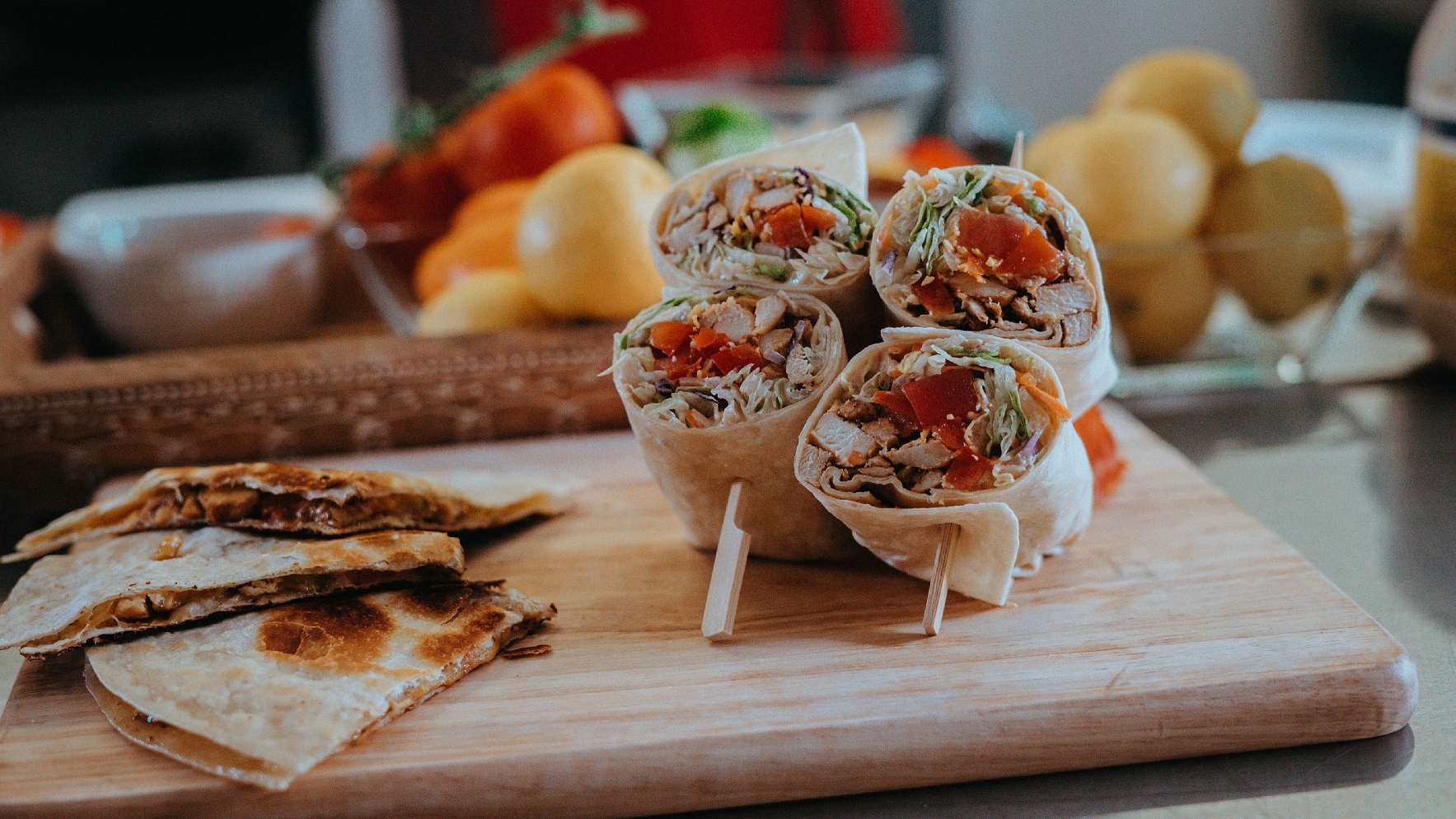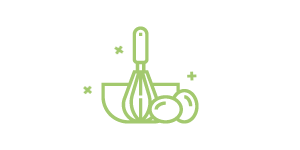 25
Prep Time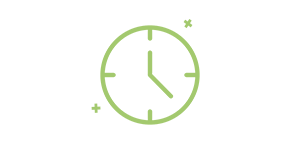 35
Cook Time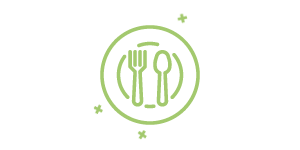 6
Number of Servings
What to do:
Season both sides of the chicken breasts with Paprika, Salt, and Pepper.
In medium sauté pan, pour the olive oil and place pan over high heat.
Place chicken breasts in pan and sear on 1 side for 3 min. Turn chicken over and sear the other side for 3 min. Turn flame down to low/medium heat and continue to cook chicken till internal temp. reaches 165 degrees Fahrenheit.
Cut chicken in small cubes. Split chicken in half for next 2 recipes.
Chicken Quesadilas
In a 12" Cast Iron pan over medium heat place 1 tortilla shell in pan.
Add 1 ½ oz. of cheese on shell, spreading around evenly.
Place Chicken, Red peppers, and Tomatoes on cheese, spreading around evenly.
Place 1 ½ oz. cheddar cheese or chicken.
Zest lime over open quesadilla to your preference.
Top with another 8" tortilla
Continue cooking quesadilla till golden on one side, then flip to cook opposite side evenly.
Remove quesadilla from pan, cut in 6 pieces and serve on plate.
Repeat steps for second quesadilla.
Spicy Chicken Wrap
Mince chipotles and combine with mayo for a sauce
Spread ½ spicy mayo on 1 flour tortilla
Place ½ c. lettuce down center of wrap.
Add tomatoes, peppers, corn, diced chicken and cheese.
Zest lemon over wrap to your liken.
Fold over wrap and roll to seal.
Cut in half and serve on plate.
Repeat for 2nd. wrap
Chicken Quesadilla and Spicy Chicken Wrap
By: Stephen Forman
What you will need:
3 chicken breasts
1Tbsp. Paprika
1 tsp. Kosher salt
1 tsp. Black pepper
2 Tbsp. Olive oil
1 cup Shredded Sharp cheddar cheese (low fat)
1/4 cup diced red pepper
1 can Sweet corn
Lime zest to taste
6- 8 inch whole wheat tortillas
1 c. of shredded romaine lettuce
2 Tbsp. diced tomatoes
2 Tbsp. Sweet corn
2 Tbsp. mayo
Lemon zest to taste
2 chipotle peppers