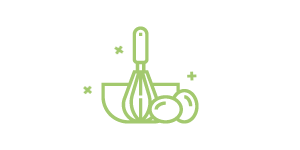 45
Prep Time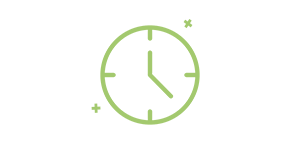 4 hours
Cook Time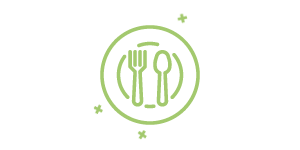 24
Number of Servings
What to do:
1. Clean and peal all veggies.
2. Put all veggie peels in large stock pot, place roasting chicken in pot on top of veggie peels, cover with water and bring to a boil, reduce heat and simmer for 4 hrs remove chicken 1 1/2 hours into cooking, remove meat from bones and skin, place all scraps back in stock to continue cooking.
3. Pull the chicken apart using two fork or hands if cool enough to handle, place chicken meat to the side.
4. Dice the celery, onions, carrots, parsley and set aside.
5. When the stock has finished, strain it into a separate pot.
6. Using a large soup pot, heat on high. When pot is hot, add oil and let heat up 30 secs to 45secs. Add diced onions, celery and carrots.
7. Reduce heat to med/high, stirring often, cook the veggies til nice and tender
(about 10 mins), add pinch of salt and pepper.
8. Add shredded chicken and 3/4 parsley to pot, stirring to combine (save the rest
of parsley for garnish).
9. Cook the chicken and parsley with the veggies for 3-4 mins. Add roughly 12-14 cups off stock to the mixture. Bring to a boil and then reduce heat to simmer until ready to serve.
Optional:
Homemade Noodles
1. Bring a large pot of water to boil. Ready to cook noodles.
2. Using food processor, kitchen aid mixer or large mixing bowl to combine flour and salt.
3. Crack eggs in side bowl, add to mixture of flour and salt, stir to combine. Add water as or if needed to help form ball of dough.
4. Take dough out and cut into 1" workable pieces.
5. If rolling out by hand with rolling pin, use extra flour to flour working surface,
roll out to desired thickness and cut into thin strips with knife
6. Add noodles to boiling water, let them float to the top and cook for 20-30 secs.
7. Scoop out into strainer and rinse with cold water - set aside until serving soup.
Chicken Noodle Soup
By: Andy
What you will need:
Soup
1 whole celery stalk
2 medium onions
5 large carrots or bag of baby carrots
1 soup chicken or 2 pounds skinless chicken breasts
1 bunch fresh parsley
salt and pepper to taste
2 ounces extra virgin olive oil
3 low sodium chicken boulion cubes
Noodles
3 cups of flour
4 eggs
1/4 Cup water
pinch of salt