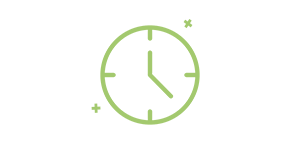 30 minutes
Cook Time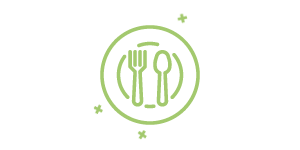 6
Number of Servings
What to do:
Preheat oven to 350°F.
Season chicken breast with blackening seasoning.
Heat pan on high heat with 1 Tbsp. olive oil.
Place chicken breast down in pan. Sear each side for 3-4 minutes.
Transfer chicken to a baking sheet and place it in oven for 12-15 minutes or until internal temperature reaches 165°F.
Bring a large pot of water to a boil. Cook pasta according to package instructions.
Heat 1 1/2 cups milk in another large pot until simmering.
In a pan over medium heat, add 1 Tbsp. olive oil and saute broccoli, minced garlic, and spinach until spinach wilted.
Whisk remaining 1/4 cup milk, pasta water, flour, garlic powder in a small bowl until combined. Add flour mixture to pot; whisk over heat for 2-3 minutes or until sauce thickens.
Remove from heat and add cheddar. Whisk until cheddar is melted.
Drain pasta and add to cheese sauce. Mix in veggies.
Once chicken is cooked, remove from oven. Slice chicken and place on top of 1 cup of mac & cheese.
Blackened Chicken Mac and Cheese
By: Andy Ruszczyk
Indulge in this creamy, cheesy goodness that everyone in the family will love!
What you will need:
1 lb. skinless, chicken breast
blackening seasoning (1 Tbsp. of paprika, garlic powder, & onion powder)
2 Tbsp. extra virgin olive oil
8 oz. elbow pasta, whole wheat, dry
1 head broccoli, chopped
6 oz. baby spinach, rinsed and drained
2 garlic cloves, minced
1 3/4 cups 1% low-fat milk
3 Tbsp. whole wheat flour
1 cup cheddar cheese, lowfat, shredded
1/2 cup pasta water
salt & pepper to taste