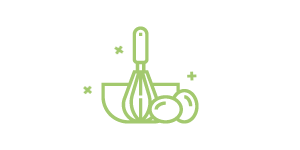 5 minutes
Prep Time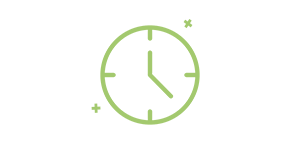 10 minutes
Cook Time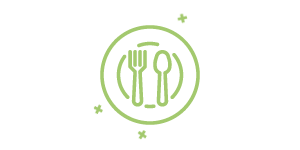 6
Number of Servings
What to do:
Add oats, salt, cinnamon, and baking powder into a mixing bowl. Whisk together well.
In a separate bowl, mix together the mashed bananas, almond milk, vanilla, and eggs. Stir in the other mixture and mix well.
Over medium heat in a non-stick pan, coat with cooking spray. Once hot, pour about 1/4 cup of batter for each pancake into the pan. Cook for 3-5 minutes on each side.
Enjoy!
Note: use batter right away. If it sits too long it will thicken. Add water if needed.
Banana and Oat Pancakes
By: Darian Bryan
Indulge in the ultimate banana and oat pancakes—perfect for breakfast or dinner!
What you will need:
3 cups old-fashioned oats
3 ripe bananas, mashed
3 eggs or 3/4 cup egg replacement
1.5 cup almond milk
3/4 tsp. vanilla extract
3/4 tsp. cinnamon
1 tsp. salt
1.5 tsp. baking powder
cooking spray