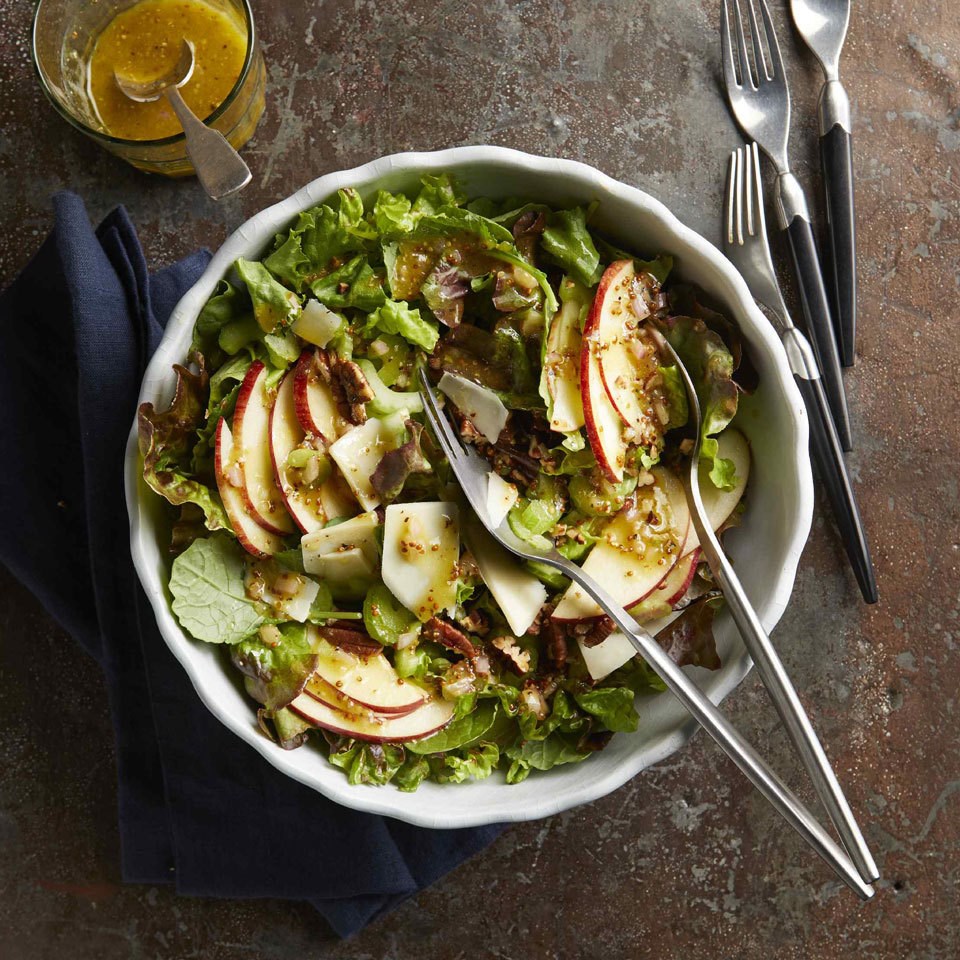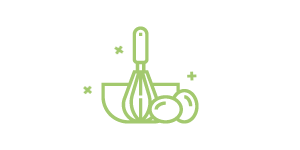 30
Prep Time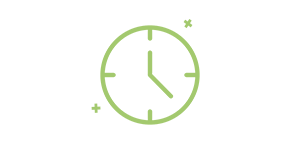 0
Cook Time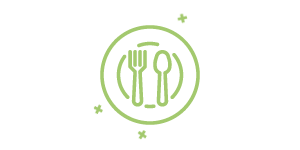 8
Number of Servings
Apple Cheddar Side Salad with Mustard Vinaigrette
This salad is easy and festive—the perfect healthy addition to your holiday table. The no-sugar-added dressing blends well with the sweet notes of apple and sharp Cheddar cheese, and crunchy pecans round out the dish.
What you will need:
16 cups mixed salad greens, such as arugula, spinach, radicchio and/or green leaf lettuce
2 cup thinly sliced celery
2 large red apples, chopped
1 cup toasted chopped pecans
½ cup shaved or cubed extra-sharp low-fat Cheddar cheese
2 cups quinoa
2 Tbsp. chopped shallot
2 Tbsp. whole-grain mustard
1/3 cup cider vinegar
¼ cup extra virgin olive oil
¼ tsp ground pepper
What to do:
Combine shallot, mustard, vinegar, salt, and pepper in a large bowl. Whisk in oil until well combined.
Just before serving, add greens, celery, apple, cheese, pecans, and quinoa. Toss gently until the greens are covered with the dressing.
Enjoy!