B urmese businessman and Master Sushi Chef Kevin Lin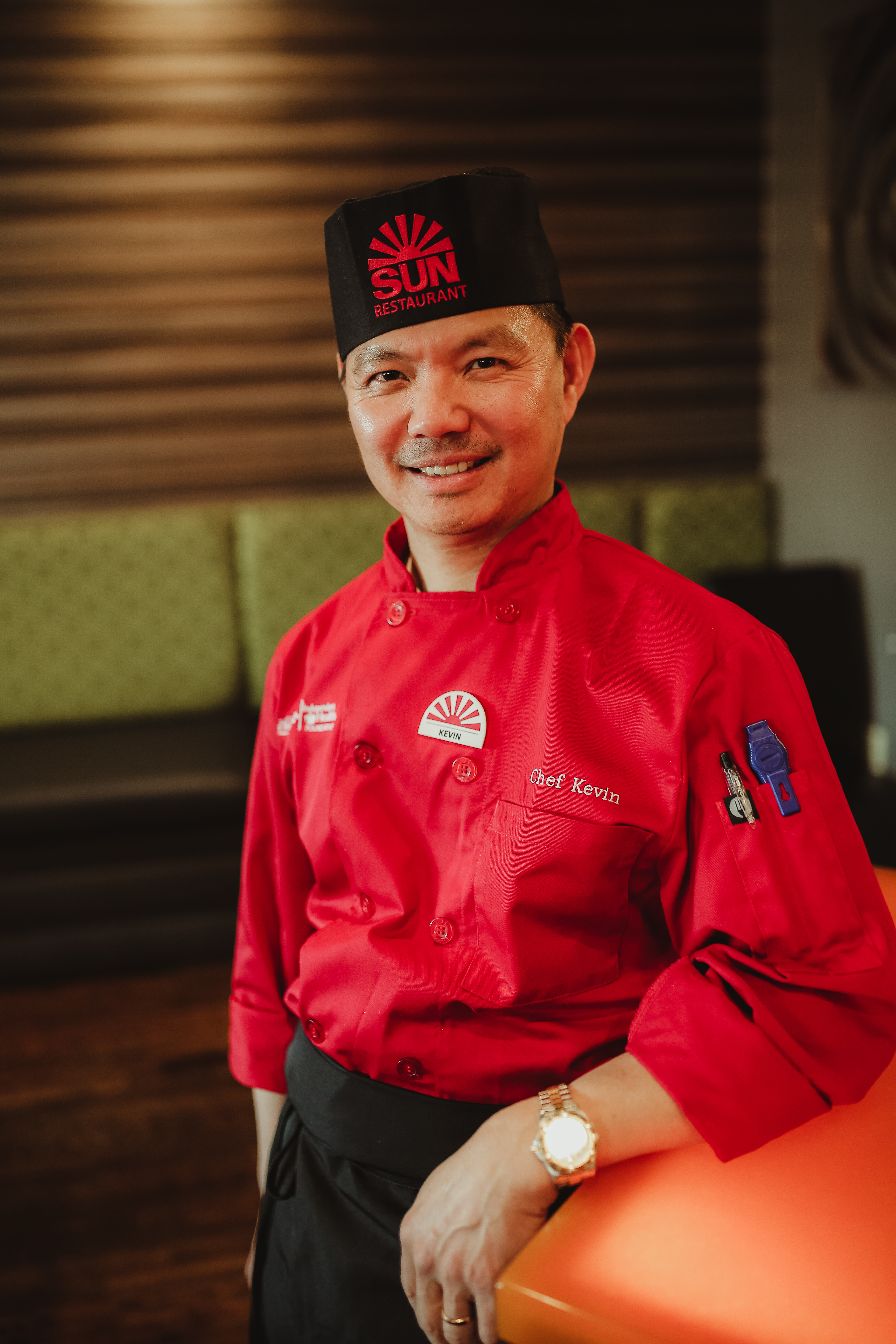 and his wife Stephanie, came to the United States in July 1996 after studying authentic Asian cuisine and food trade in Tokyo, Japan. Landing first in Erie, PA, the Lins brought healthy, tasty, and quality foods to customers while buying and operating a franchise store. By 1997 they owned three franchises and were developing fresh new ideas and Asian recipes. Within two years, and while relocating to Buffalo, the Lins introduced sushi to Western New York. As ambitious and hardworking entrepreneurs interested in bringing the best Asian cuisine to Buffalonians, the Lins opened Sun Food Market at 1989 Niagara Street, Buffalo, in 2010. In addition to high quality Asian groceries, Sun Market offered a small take-out menu, and in less than one year bistro seating occupied half of the store. Responding to popular demand, the Lins soon reinvented the location as the completely renovated full-service Sun Restaurant serving Burmese and Thai fare by the summer of 2012. News of this popular destination, with its intriguing black rice selections grew steadily. By introducing and popularizing Black Rice, a dark, nutty grain believed to have healthful properties in Chinese medicine, the Lins were able to secure their mission to serve unique healthy food that tastes great. By November 2013, the Lins celebrated their culinary success by introducing Sun's new Black Rice Bar and the first complete Black Rice menu offered anywhere in the United States .
Some of Chef Kevin's best work: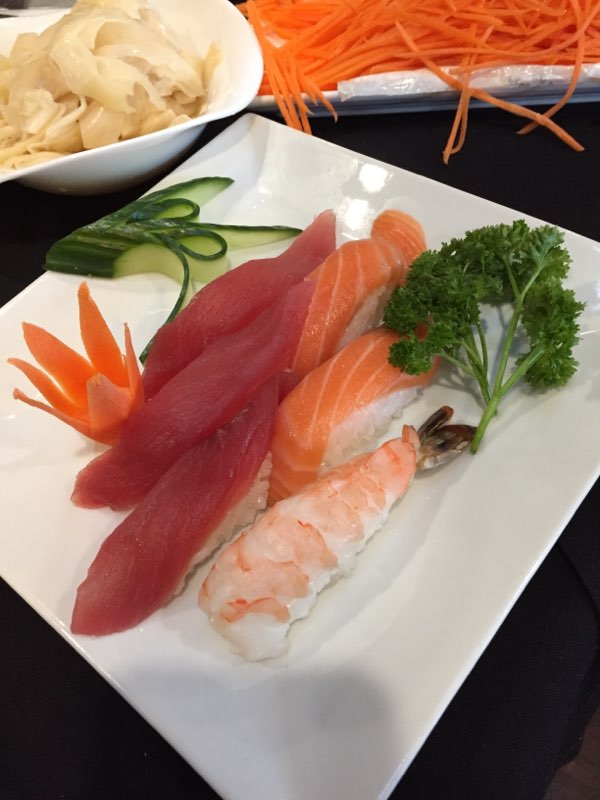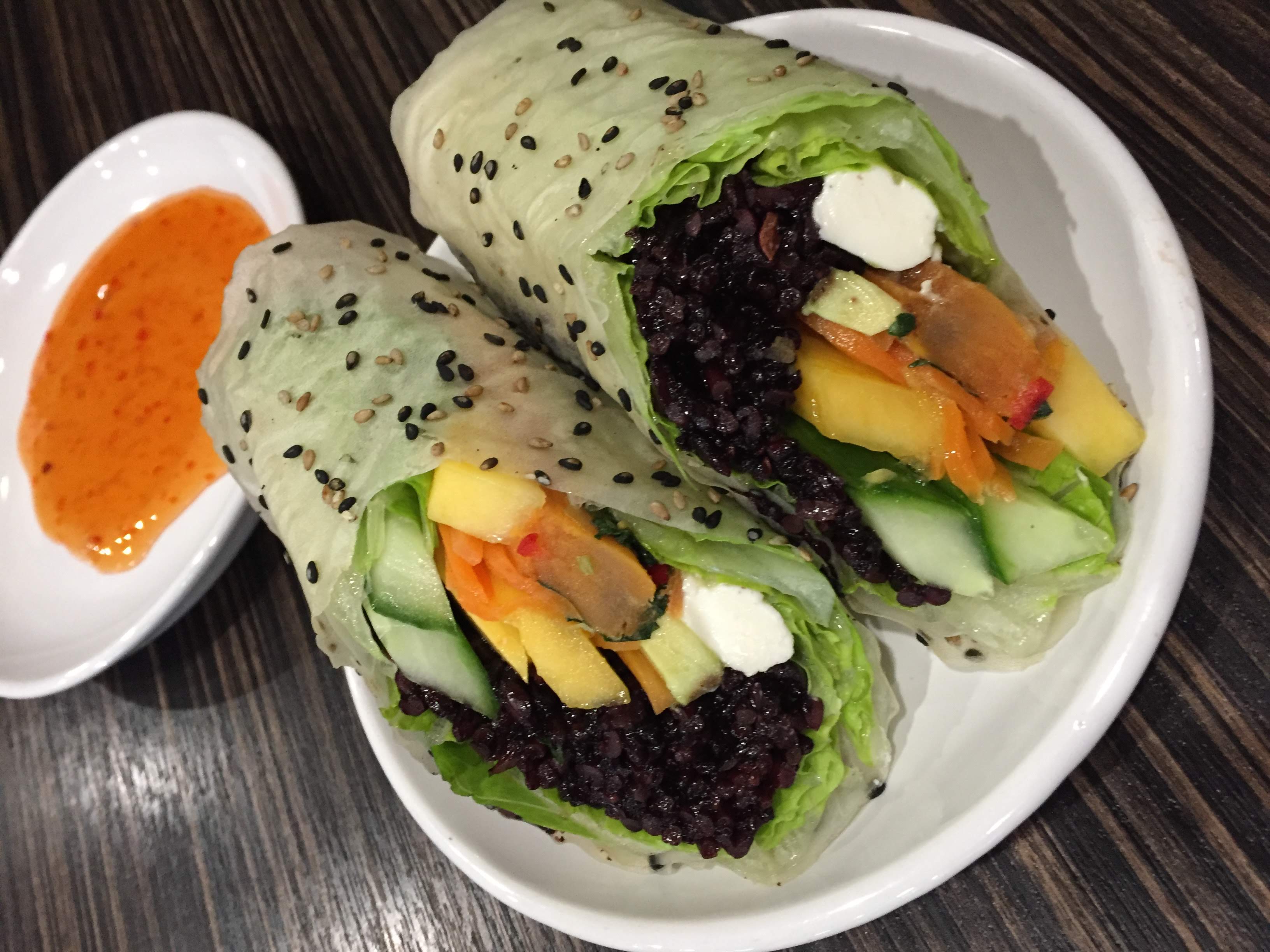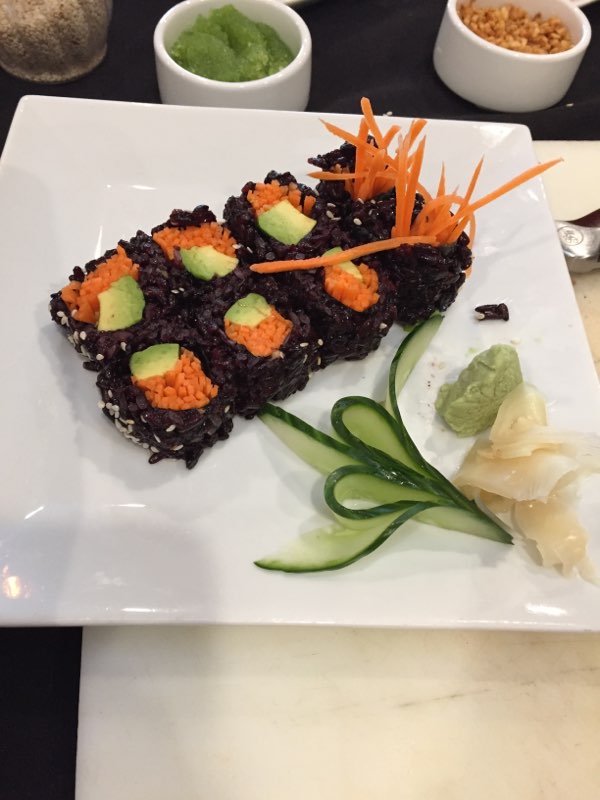 Previous Classes:
September Public Class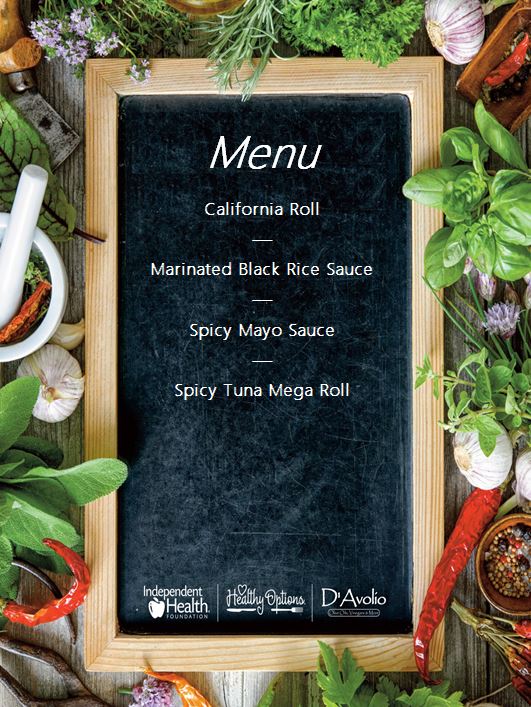 Participants enjoyed learning how to create and roll a California Roll utilizing Marinated Black Rice (and sauce!). They then were instructed on how to make a Spicy Tuna Mega Roll using Chef Kevin's Spicy Mayo!