Wed Jan 8th, 2020 6:00 pm - 8:00 pm
Chef Stephen Forman will explain step by step how to create a delicious vegetarian menu that even meat lovers would enjoy!
Menu: Vegan Burrito Bowl, Pico de Gallo & Strawberry Citrus Parfait
Vegetarian meals are gaining in popularity- even among regular meat eaters. Vegetarian eating patterns have been associated with improved health outcomes including lower levels of obesity, a reduces risk of heart disease and lower blood pressure. Also consuming more vegetables allows you to consume a lower proportion of calories from fat and fewer overall calories, and more fiber, potassium and vitamin C.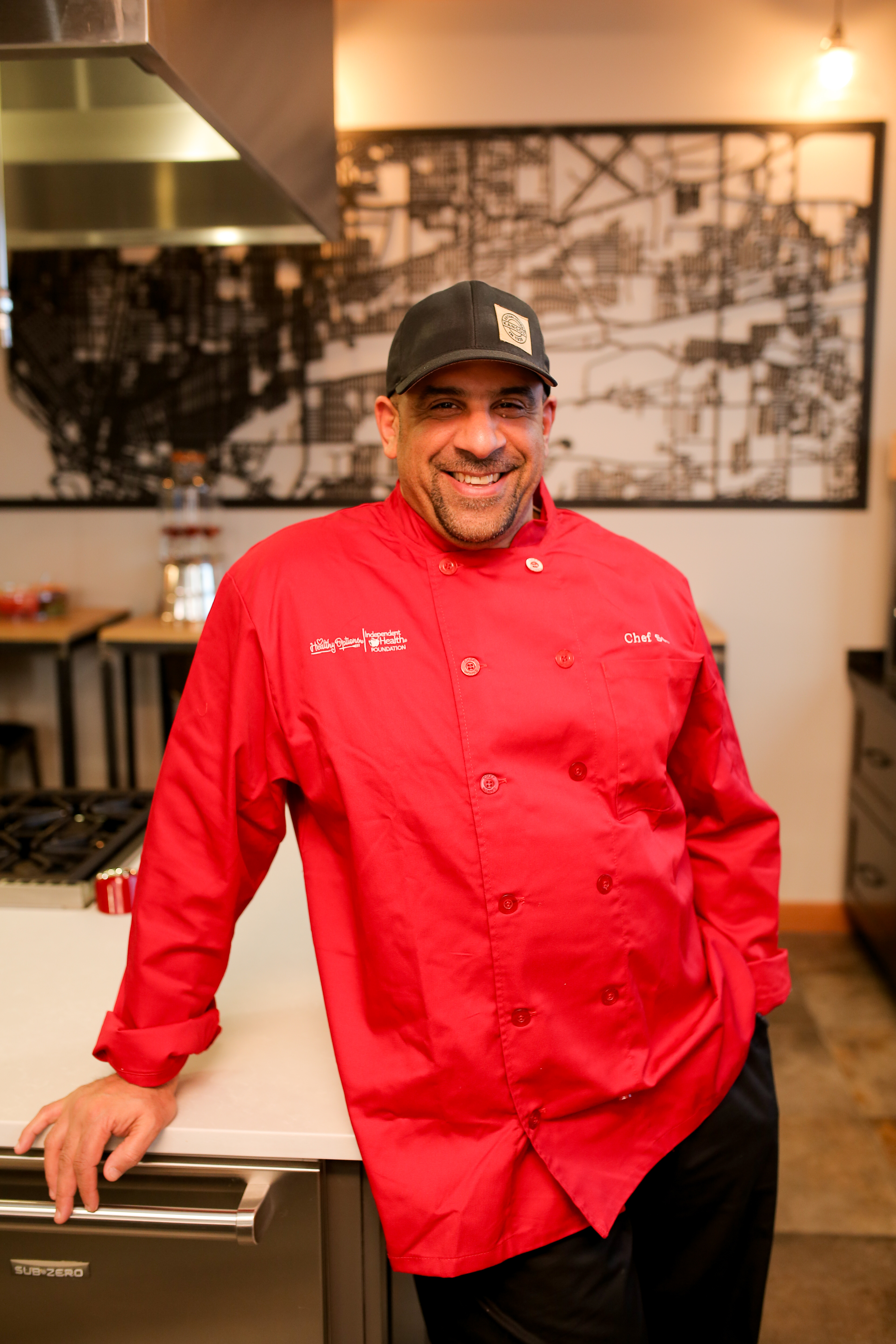 CHEF STEPHEN FORMAN
Stephen Forman is Delaware North's Executive chef, so many of the delicious foods you see at Sabres games are chosen or prepared by Stephen and his staff! According to Forman, "The first thing we always think about is flavors. What really matters with food is its flavor. That's what people really remember,". Stephen's goal is to provide more than just hots dogs and popcorn at the stadiums. They are rolling out some interesting, delicious options (Healthy Options being a few) this year! Be sure to check them out!