Wed May 1st, 2019 6:00 pm - 8:00 pm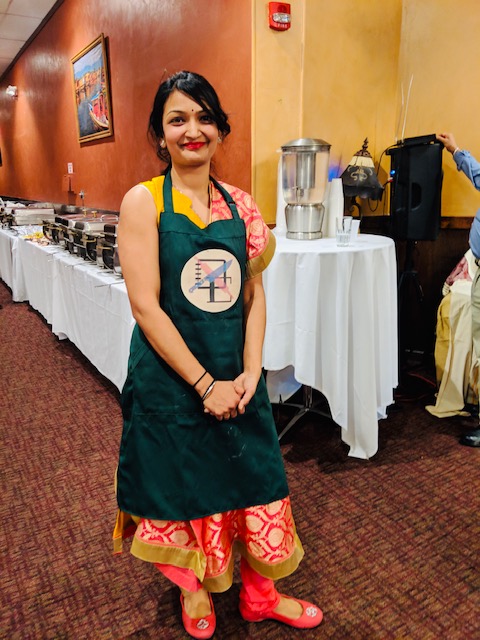 Healthy Options Hands-On Indian Cooking Class with Chef Smita Chutke of Dakshin Canteen Test Kitchen
"Food is not called Indian because it has got Curry, It's called Indian when a taste bud recognizes it"
Smita grew up in military family and travelled all across India, experiencing local spices cuisines and flavors. At a young age, she learnt to cook under her grandmother. Every summer she watched with the cook meticulously prepare a variety of dishes using local produce and freshly ground spices. The combination of flavors to create a magical meal left a lasting impression on her. She began experimenting with flavors, which would eventually lead to Smita's Indian Cooking Social
She is an Engineer by training with honors in Math and Science. She moved to the States in 2002 and acquired MS in Biomedical Engineering from City University of New York.
While she lived in NYC with her family, she continued to explore the various other cuisines in New York City. She started catering healthy and planned home cooked Indian meals for busy families. As she learned more about the food science and nutrition and the advantages of local produce, she started to prepare more clean and healthy foods using her Indian roots.
"Indian food has so much to offer and choose from when it comes to option such as vegetarian, Vegan, Dairy free, gluten free and meat free proteins. There is a whole lot of science behind how the Indian food is prepared and served for a well -balanced diet".
Smita said that it was missing in the most Indian restaurants in USA. This made her realize how it was not the Indian food that these places served; it was the taste buds of people that they were catering to.
This is where she wanted to incorporate the Indian food that was unknown to most of the people but appealed to the taste buds. Through Smita's cooking socials she wants to introduce a new way of eating Indian food which is actually simple, flavorful and healthy and yet is familiar to our taste bud.