Beat the Summer Bloat with this Healthy Note
With summer quickly approaching, only thing is for sure, lots of fun in the sun and tons of eating. My favorite thing about the summer months is being able to host summer gatherings with family and friends and let's face it, what would be a party without food!!
It's so easy to get wrapped up in all the sugary and salty goodness, which often times lead to bloating and we all know that is no fun. Here is the great news; there are many healthy and yummy alternatives to meet all your summer hostessing needs.
Now, I know everyone loves a delicious summer salad: macaroni salad, tuna-macaroni salad, pasta salad and the list goes on. Yes, we know all these salads are delicious, but I have one salad that is much healthier and guilt-free.
Strawberry, Blueberry Balsamic Salad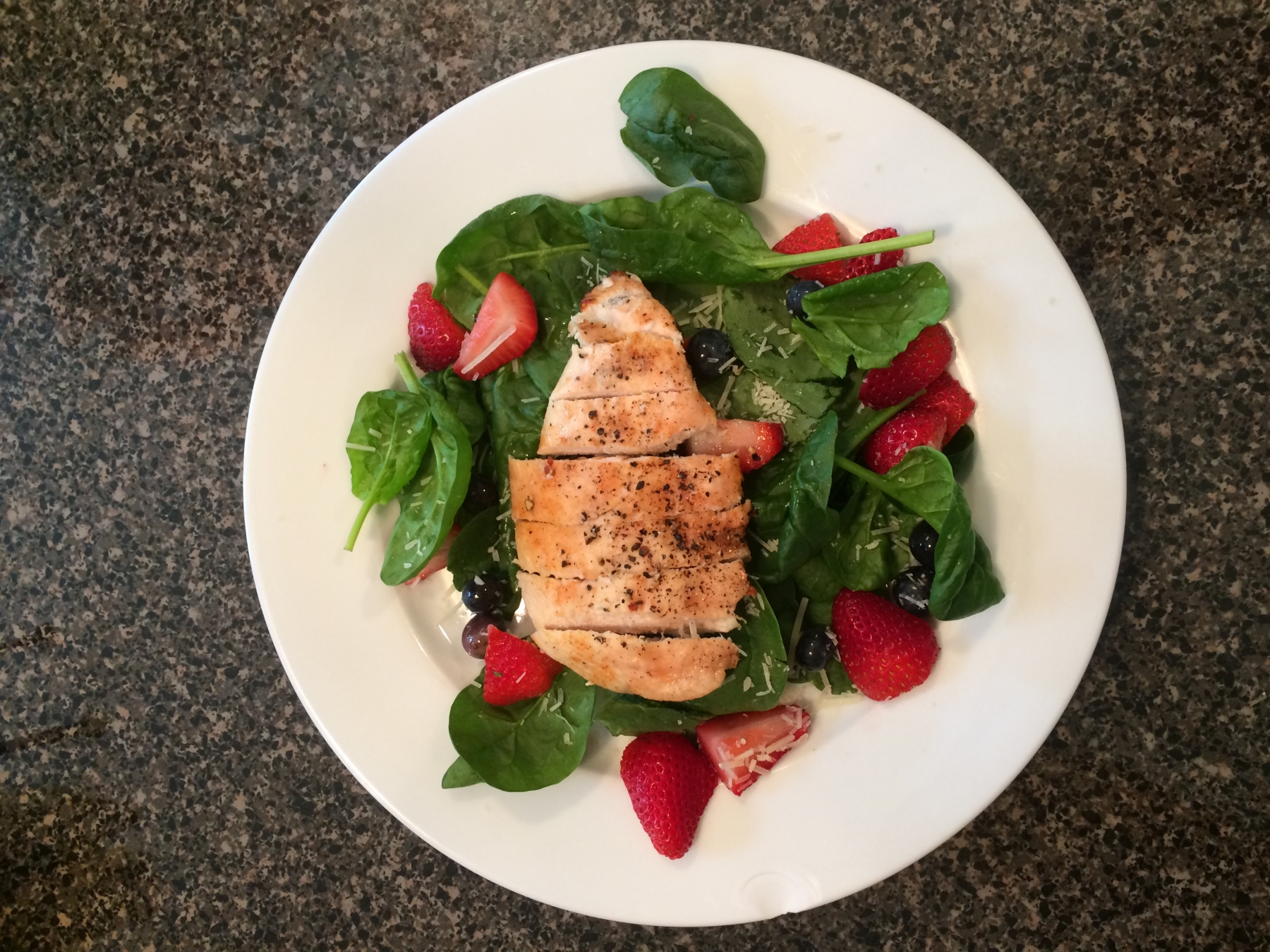 (1) bag of spinach
(1) quart of strawberries, chopped
(1) pint of blueberries
(1/4) cup of blue cheese crumbles
Handful of walnuts, chopped
Drizzle of balsamic vinegar- my personal favorite is D'Avolio's 18-Year Balsamic Vinegar but any balsamic vinegar would work perfectly.
Large serving bowl
** Add some chicken for extra protein**
In the serving bowl, combine the fruit, blue cheese crumbles, chopped walnuts, spinach, and chicken, if desired. Garnish with balsamic vinegar and give the salad a light toss.
This salad is quick and easy, which makes it a fan favorite and showcases all the flavors of summer. It's perfect for a family gathering or a quick dinner on the go.
____________________________________________________________________________________
I have the biggest sweet tooth, but I make a cautious effort to enjoy my favorites in moderation, of course!! There is one particular treat that is a tradition in the Orlowski household and can usually be found at every Fourth of July gathering. The dessert is light, fluffy and definitely a favorite amongst all candy bar lovers.
Kit Kat Surprise
(1) 8oz. container of lite Cool Whip, thawed
(3) Kit Kat bars, chopped
(1) pkg. of chocolate pudding, prepared as directed
(1) Angel food cake, either pre-made or prepared as directed
Truffle bowl
Break off pieces of the angel food cake and line the truffle bowl. Add a layer of chocolate mousse and cool whip, then top with chopped Kit Kat pieces. Repeat these steps twice. Put in dessert in the fridge to chill for at least 30 minutes and enjoy!!
Now, how about that?! A salty and sweet summer dish to fit all your hostessing needs; sounds like a great pairing to me. Do you have any favorite, healthy summer dishes to share? I'd love to hear about them. Submit your favorite summer recipe below.
Happy Eating!!
Lauren
Lauren is a proud Fredonia alumna, where she obtained a bachelor's degree in public relations with a minor in leadership studies. Since her senior year of high school, Lauren has been interning with the Independent Health Foundation. Her role within the foundation has allowed her to make an impact in the lives of others and help create healthier communities throughout Western New York. In her spare time, Lauren loves traveling and being around family and friends, and not to mention, whipping up delicious treats in the kitchen. Be sure to get to know Lauren on her lifestyle blog, "Perfectly Chic," at lorlowskiperfectlychicdotcom.wordpress.com.
comments powered by Disqus