The Village Inn

View Website
About:
The Village Inn is located in the historic Ferry Village in Grand Island, New York. Its quaint, homelike atmosphere and close proximity to the Niagara River make this restaurant a popular meeting place for locals, as well as for those visiting off island.


In 1988, owner Michael Carr took over The Village Inn that
was previously named Lippens Grill. He changed the name to The Village Inn, which was inspired by his father. With the help of his friends and family, he renovated this 1890's building to make it the cozy eatery that it is today.


At The Village Inn, we pride ourselves on creating all of our food from scratch. We are best known for our unique, culinarily adventurous soups as well as baking all of our desserts in house from homemade recipes. From our moist and sweet bread puddings to our spicy lemon tabasco clam chowder, we strive to please all taste buds.


The Village Inn has customers from all over the area that come in to experience this one of a kind restaurant. You are sure to enjoy your meal served by our light-hearted, welcoming wait staff while engaging in our distinctive dining atmosphere. All of us at The Village Inn are looking forward to your dining with us while experiencing our historic niche in Ferry Village.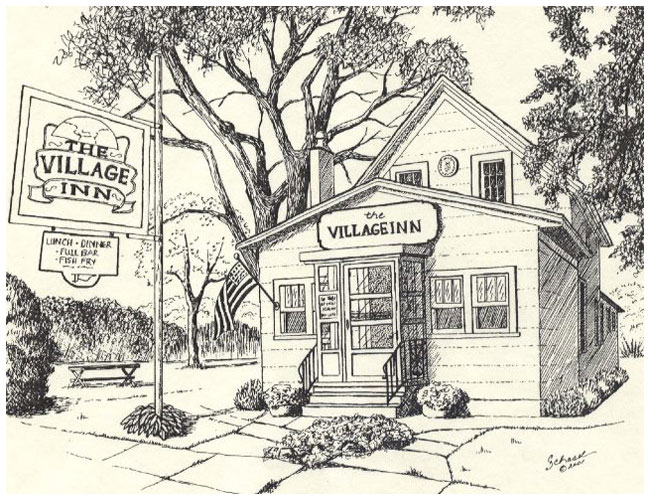 Notes:

Additional menu items that may be healthy include:
Smothered Chicken
Grilled Fish of the Day
Fresh Fruit and Chicken Salad
Garden Veggie Omelette
comments powered by Disqus