Kabab & Curry

View Website
$$
About:
Our menu with over 60 entreés is available for lunch and dinner, seven days a week. All dishes can be prepared mild, medium, spicy or hot! Click on the menu link to browse through all of our choices.
You can order any dish from our menu seven days a week during lunch or dinner simply by calling us at
716-565-3822. Buffet can also be taken to go whenever it is being served.
We deliver seven days a week from 5 pm to 9 pm within the 5 mile radius. We deliver more than 5 mile radius subject to availability and value of order.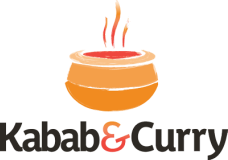 Notes:

*Indicates sodium content [greater than/exceeding] the Healthy Options guidelines. The American Heart Association recommends choosing foodservice meals that contain no more than 900mg of sodium and a daily sodium intake of 1,500mg or less
comments powered by Disqus