Gigi's Cucina Povera
About:
Gigi's Cucina Povera is a Sicilian & Mediterranean restaurant in Buffalo, NY. In our "poor kitchen" the philosophy is simple: Make great food with fresh, local and seasonal ingredients, transforming the simple into more than the sum of its parts.

Our menu includes Sicilian comfort food and peasant-style fare like pasta dishes, risotto-based dishes, seafood, and slow cooked meats. Daily specials feature fresh, local produce.

Gigi's is owned and operated by Mary Ann Giordano. Chef Giordano has competed in many regional cooking competitions and has authored a cookbook, "The Saint Joseph's Day Table Cookbook," along with her father.

Gigi's Cucina Povera is open daily at 4 pm. On Sundays, we feature family-style meals. Come and experience great food in a Sicilian country atmosphere.

Reservations are suggested.

Kitchen hours:
Monday - Thursday 5 pm - 9:30 pm
Friday and Saturday 5 pm - 10:30 pm
Sunday 4 pm - 9 pm
The bar is open later, come join us for a drink!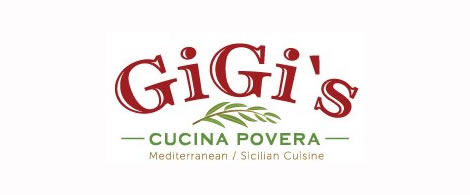 Notes:

Additional menu items that may be healthy include:
Chicken Pastina Soup
Sauteed Spaghettie Squash with Pomodoro, Sage, Goat Cheese, and Pinenuts
comments powered by Disqus