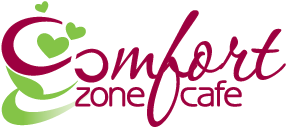 Contact:

716-648-5779
Location:
17 Main Street
Hamburg, 14075

Comfort Zone Cafe
About:
Welcome to the Comfort Zone Cafe, a hometown favorite that has been serving up gourmet coffees, teas, and comfort foods since 1997! Our family of baristas is proud to offer a wide variety of beverages to suite all tastes, whether you're looking for a simple but delicious cup of coffee or an iced skinny sugar-free almond mocha latte, we have something you'll enjoy.

Hungry? No problem, we can help with that too. Our family cooks up two different soups each day along with our selection of panini sandwiches, salads, breakfast wraps, and more for Lunch in Hamburg NY. Don't forget the cases of baked goods such as muffins, pastry hearts, cakes, and pies. Everything is available as Take Out (just call ahead to 716-648-5779) or to enjoy in our dining room. You can even call ahead and order baked good platters and pies.

We hope to see you soon at the Comfort Zone Cafe in Hamburg, NY.

Menu items are seasonal and subject to change. Check back for new items!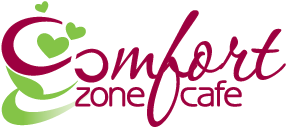 comments powered by Disqus