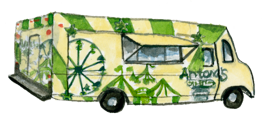 Contact:

(716) 390-8227
Antone's at the Fair
About:
Antones at the Fair, serving up the fairest fair fare you're gonna find in Buffalo. Because this isn't your typical fair fare after all. No, Antones at the Fair is tackling hunger in a way no regular snack at the fair could.

Antones at the Fair is keeping things pretty simple for you. Get a freshly baked hoagie and stuff it with hot off the grill chicken or steak. That's it, but it's so much more than that. Because Antones is committed to big flavor and the biggest satisfaction you'll ever get from a sandwich. Guaranteed. So find Antones at the Fair at your local fair in Buffalo, and we're fairly certain you'll find them wheeling around those fresh hoagies on the streets, too.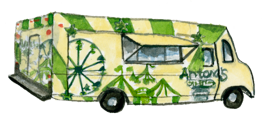 comments powered by Disqus