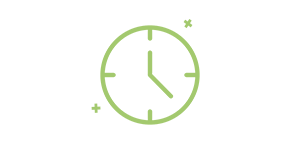 30 minutes
Cook Time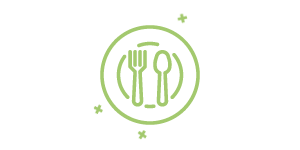 6
Number of Servings
What to do:
Preheat oven to 450°F. Spray oil on a baking sheet.
Heat oil in a medium saucepan over medium-high heat. Sauté onion and carrot for 3-4 minutes. Once softened, remove from heat.
Add garlic powder, chicken broth, Worcestershire sauce, and tomato paste to veggie mixture. Stir and mix well. Allow mixture to cool.
In a large bowl, combine veggie mixture, ground beef, egg, and breadcrumbs using your hands.
Scoop out ¼ cup mixture and roll into a ball. Place on baking sheet and repeat.
Whisk together glaze ingredients in a small bowl and drizzle on top of meatballs.
Bake for about 20-25 minutes or until internal temperature reaches 165°F.
Honey Roasted Carrot Fries
Preheat oven to 400°F.
Slice carrots into French fry shapes. Place on baking sheet and drizzle with honey and garlic powder.
Roast in oven for 20-25 minutes.
Meatloaf Meatballs with Carrot Fries
By: Andy Ruszczyk
Enjoy a tasty twist on a classic comfort food!
What you will need:
1 Tbsp. extra virgin olive oil
1/2 white onion, chopped
1 carrot, chopped
1/2 tsp. garlic powder
1/4 cup chicken broth, no salt added
1 Tbsp. Worcestershire sauce, reduced sodium
1 Tbsp. tomato paste, unsalted
1 lb. lean ground beef
1 egg
1 cup whole wheat bread crumbs
For the glaze:
1/4 cup tomato paste
2 tsp. Worcestershire sauce
1 tsp. honey
2 Tbsp. juice from a lemon
Honey Roasted Carrot Fries:
6 carrots
1 tsp. garlic powder
1/4 cup honey