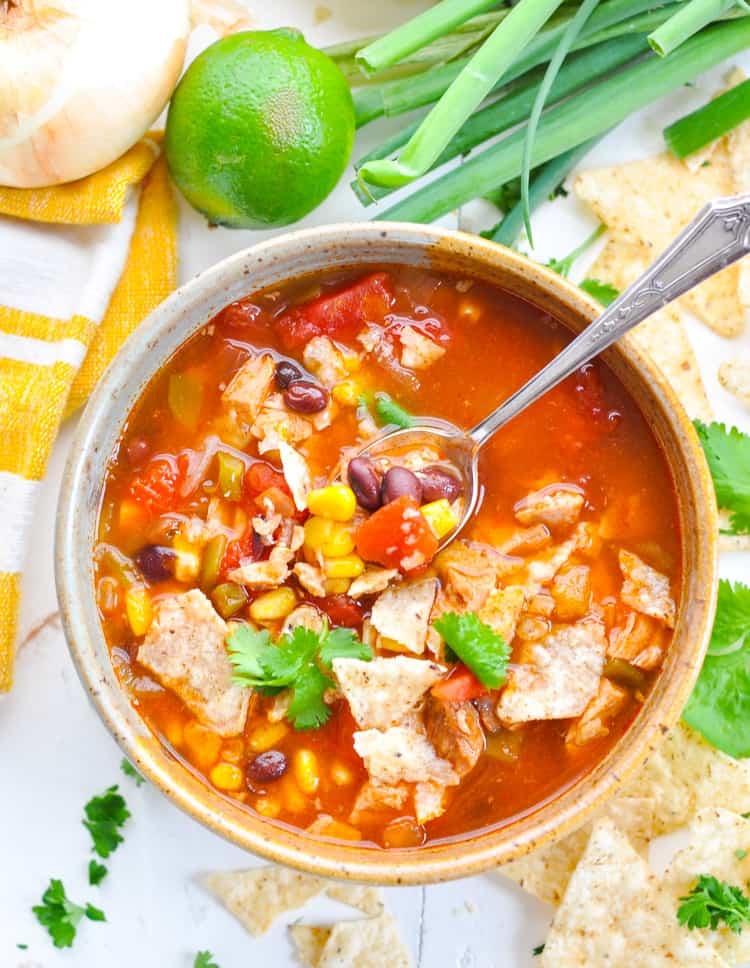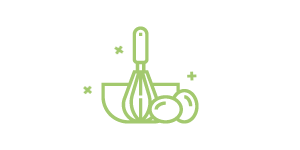 15 minutes
Prep Time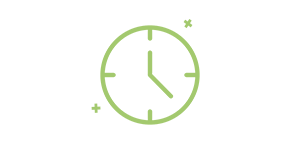 40 minutes
Cook Time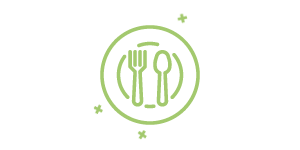 25 (4/5 cups)
Number of Servings
What to do:
Mix well by hand or in a small stand mixer
Use a small ice cream scoop or use hands to form ball (1 to 2 oz. each)
Hold in fridge until broth is ready
In a medium sauce pot over medium heat, heat the oil
Add onions and garlic and cook until translucent, about 2-3 minutes
Add chili powder and oregano and combine
Add tomatoes and broth and bring to a boil
Cook at medium high for about 10 minutes
Add corn, hominy, chili and beans, turn to low and cook another 10 minutes
Add meat balls and cook about 6-10 more minutes depending on size of the meatballs
Once the chicken is cooking, turn off the soup and begin to serve
Plating: in a large bowl place 1-2 meatballs (2oz.), a 4 oz. ladle of broth, 2 oz. avocado, 1 baked corn tortilla, 2 oz. green onions, pinch of chopped cilantro.
Chicken Tortilla Soup
By: Teddy
This southwest-style soup includes everything from chicken meatballs, to an avocado cilantro garnish! Top with your favorite tortillas!
What you will need:
Meatballs
16 oz. ground chicken
2 eggs
2 oz. skim milk
1 cup unseasoned bread crumbs
1 oz. poultry seasoning
2 oz. onion powder
2 oz. garlic powder
2 oz. chopped green onion
1 oz. chopped cilantro
Garnish
2 avocados, diced
8 corn tortillas, unsalted – baked and crumbled
8 oz. chopped green onions
2 oz. chopped cilantro
Soup
1 onion, minced
3 cloves garlic, chopped
1 Tbsp. olive oil
1 Tbsp. chili powder
1 tsp. Mexican oregano
28 oz. diced tomatoes, canned, unsalted
64 oz. chicken broth, unsalted/reduced sodium
1 cup roasted corn kernels
1 cup hominy
4 oz. can of chopped green chilies
15 oz. rinsed black beans, canned, unsalted